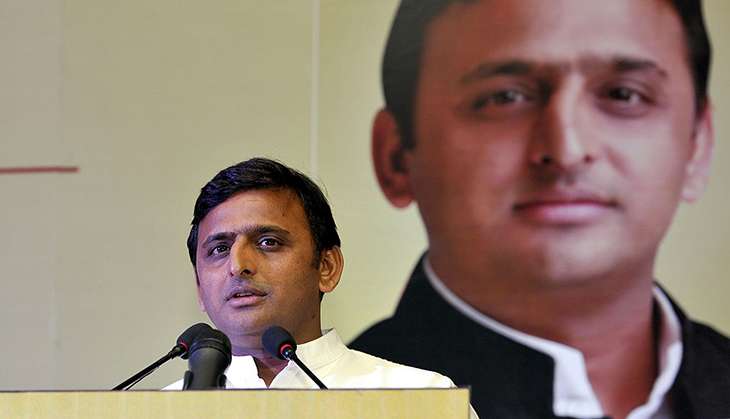 Samajwadi Party leader, who is believed to be close to Uttar Pradesh Chief Minister Akhilesh Yadav, Pawan Pandey has been expelled from the party after a clash with SP MLC Ashu Malik.
Senior Party leader Shivpal Singh Yadav addressed a press conference on 26 October and said the party has written a letter to Akhilesh Yadav demanding Pandey's sacking from his ministerial position.
"Pawan Pandey expelled from SP for 6 years. We have written a letter to UP CM to sack Pawan Pandey of the ministerial position over clash with MLC Ashu Malik," he said.
Shivpal Yadav added that there is no rift within the party.
"Parivaar mein koi vivadh nahi, party mein koi vivadh nahi hai, sab ek hain (there is no rift within the family, there is no rift within the party. We all are united)," he said.
On 25 October, SP chief Mulayam Singh Yadav had also sung the same tune saying the party is united. However, his son Akhilesh was absent from the press conference, while Shivpal accompanied him.
There are speculations that sacked ministers, Shivpal Yadav, Shadab Fatima, Narad Rai and OP Singh will be reinstated in the government by Chief Minister Akhilesh Yadav. However, this is not confirmed yet.
Earlier on Monday, Ashu Malik, Member of the Legislative Assembly, claimed that he was slapped by Pawan Pandey at the Akhilesh's residence.
Malik told ANI, "I have been targeted and an environment has been created against me. Pawan Pandey has given me two slaps. I don't blame anybody for it, but I will exercise my constitutional right to lodge an FIR."
Malik said, "Although the heated moments came forth due to misunderstandings. Chief Minister Akhilesh Yadav called me for supporting a point and the supporters of the party mistook it.
Malik confessed that Chief Minister Akhilesh Yadav wanted him to expose the political conspiracy, but in the heat of the moment, he could not say anything and this gave a wrong message to the supporters of the party present. This was the matter that he was suppose to tell the party supremo.
-With ANI inputs