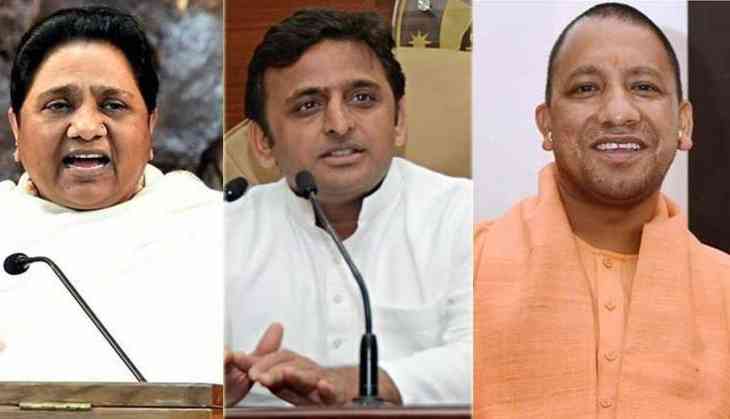 After the shocking debacle of BJP in Lok Sabha by-polls the BJP-led Yogi Adityanath has geared up for the Rajya Sabha elections in the State. Only two days have left for the RS polls and a high voltage drama is making a row as the BJP and SP-BSP backed by Congress and RLD are working hard to taste the victory of their extra candidate.
In Lok Sabha by-elections the Samajwadi party coalised with BSP and won the Lok Sabha seat of Gorakhpur and Phulpur. Now, SP chief Akhilesh Yadav wants to requite by ensuring the win of BSP candidate Bhimrao Ambedkar.
It's the fortnight of the two bypolls, and once again it is a neck-to-neck fight between CM Yogi Adityanath and SP chief Akhilesh Yadav, who is the face of the SP-BSP alliance for Rajya Sabha elections.
The SP MLA Rakesh Pratap has invited all party MLAs in a dinner meeting in Lucknow on Wednesday, in order to check the party's house was in order.
Even the UP CM Yogi has also invited all BJP MLAs at his official residence on Wednesday to work on strategies for their win and defeating BSP's candidate, who has the support of all anti-BJP parties.
The BJP-led NDA had a strength of 325 MLAs, with BJPs 311, Apna Dal 11, and SBSPs 4. The BJP has fielded nine candidates. Eight candidates will easily win, leaving 28 votes spare for the ninth candidate, Anil Agarwal. Now BJP needs eight more votes, for which it is eyeing the independents and one-man parties.
Jaya Bachchan has been fielded from SP, who would sail through with 37 MLAs out of 47, leaving nine votes spare for BSP's Ambedkar. Even, the Congress's seven MLAs and the lone RLD MLA have also announced their support to Ambedkar. Which means, the SP-BSP alliance has the support of 36 MLAs and if it is able to bag vote of the two independents, including Raghuraj Pratap Singh, it can defeat the ruling party.
Also read: Delhi Sealing Drive row: Delhi CM Arvind Kejriwal to hold all-party meet today