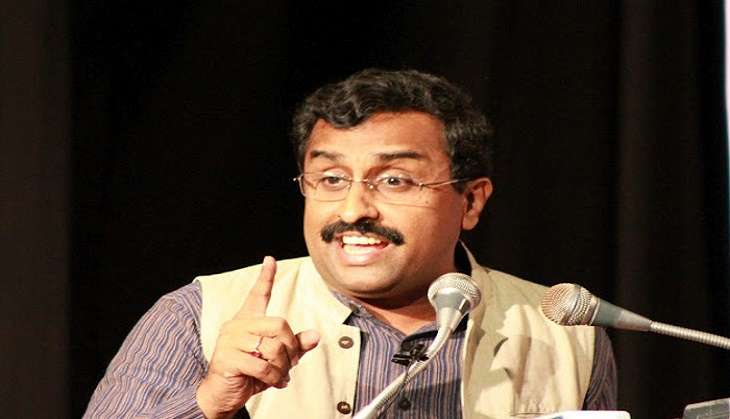 Taking a jibe at the speculated Samajwadi Party (SP)-Congress alliance, the Bharatiya Janata Party (BJP) general secretary Ram Madhav on Saturday said that both parties lack the courage to fight the saffron party in the upcoming Uttar Pradesh elections.
"The alliance is the indication that they lack courage to individually stand against the BJP. That is why, the 'hand' (Congress) is taking 'cycle's' (SP) help and the 'cycle' is trying to move with the help of hand,"Ram Madhav told ANI.
"This indicates that parties in Uttar Pradesh lack confidence to take on BJP," he added.
Clearing all uncertainties over an alliance with the Congress Party in poll-bound Uttar Pradesh, the Samajwadi Party on Friday released a list of 191 candidates for the first three phases of the assembly polls.
With the Congress maintaining suspense so far on whether it will ally with the ruling party in Uttar Pradesh, the Samajwadi Party has fielded its candidates even in those constituencies said to be the strong hold of the grand old party.
The Samajwadi Party has fielded Ashok Agrawal from Mathura, the constituency of Congress Legislative Party leader and sitting MLA Pradeep Mathur.
With the Congress not yet opening its cards on whether they would go for an alliance, the Samajwadi Party seems all set to contest the polls on its own. Interestingly, the list includes the Samajwadi Party candidates on eight seats where the Congress has sitting MLAs.
The other seats of Congress sitting MLAs where the Samajwadi Party has fielded its candidates include Bilaspur, Kidvai Nagar, Khurja, Syana, Kapur, Swar and Shamli.
--PTI