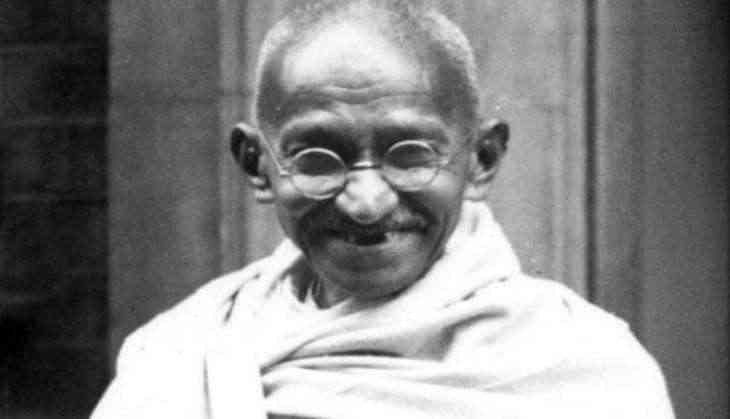 PM Modi's 'magic' has spread all around the country and on the other hand, the saffron colour or commonly called bhagwa rang painted everywhere in Yogi's government. Another incident come to light from Uttar Pradesh where 'father of the nation' also coloured with saffron.
Yes, 'bhagwakaran' incident has been occurred in UP's Shahjahanpur where a statue of Mahatma Gandhi was painted with saffron colour. The matter was reported from Ghanshayampur under Banda police area when a local of the area noticed it on Thursday.
Check out the pics: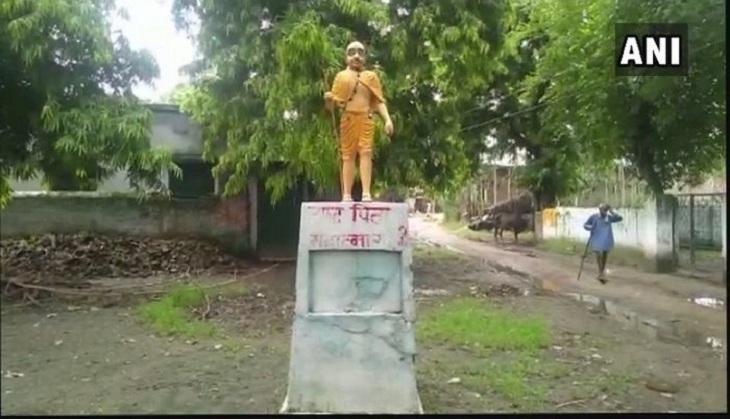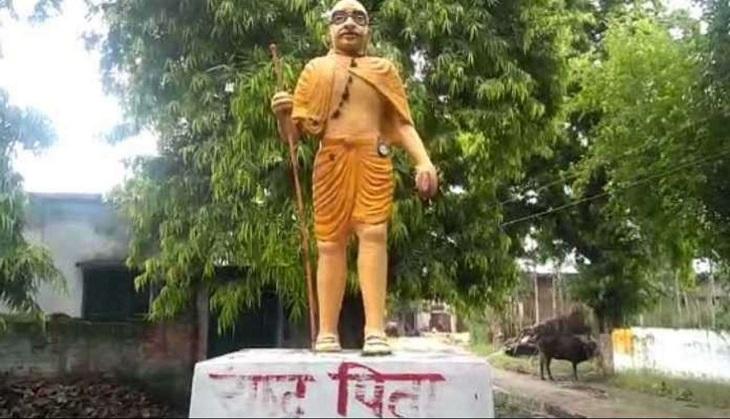 According to the villager, 'we notice the change this morning. However, the statue of Mahatma Gandhi was installed around 20 years ago. Reportedly, the stick and the spectacles of Gandhiji were black. While his clothes and body colour was off-white. Now, that colour of the statue has been painted saffron.
Meanwhile, Congress has alleged that it must be done by BJP workers and they will protest against this, said India Today reports.
As per the Mail Today, addition DM Bachchu Singh told that the matter has come to light and it is being probed. Police are also doing the enquiry about the matter.
Well, this is not the first incident of 'bhagwakaran' in the state, earlier, a statue of BR Ambedkar painted saffron colour which also created headlines. Also, police quarters in Muzaffarnagar has been painted saffron colour.
Also read: Assam NRC Draft row: At least 6 Trinamool Congress MPs, 2 MLAs stopped at Assam's Silchar Airport by police