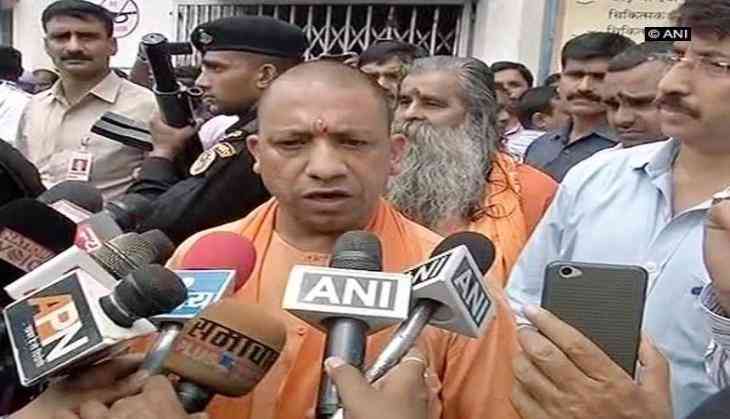 Uttar Pradesh Chief Minister Yogi Adityanath on 26 August addressed a gathering in Azamgarh on flood relief in Bihar and announced that relief money will be transferred directly to the accounts of people to fix loopholes in the relief process.
Earlier today the Chief Minister conducted an aerial survey of flood affected areas of Ballia in the state.
Adityanath said that Rs 4 Lakh to the accounts of the families of deceased in case of flood casualties. Also, if someone loses permanent house in the floods Rs 95100 will be credited to them and if temporary houses are damaged, then beneficiaries will be provided cash relief beside the benefits under Prime Minister Awas Yojana.
Speaking in the gathering, the CM said, "It is government's obligation to provide help and relief to the needy and victims of the floods."
He also promised to provide the flood victims with enough ration so that they can survive for at least a week during the humanitarian crisis.
Lauding Prime Minister Modi, Adityanath said that the state government is able to credit money in the accounts of beneficiaries only because of the Jan Dhan Yojna started by the Prime Minister.
Over one crore seventy lakh people have been affected by the floods in Bihar. The death toll has mounted to 415, with 21 districts being affected by the deluge in the state.
-ANI