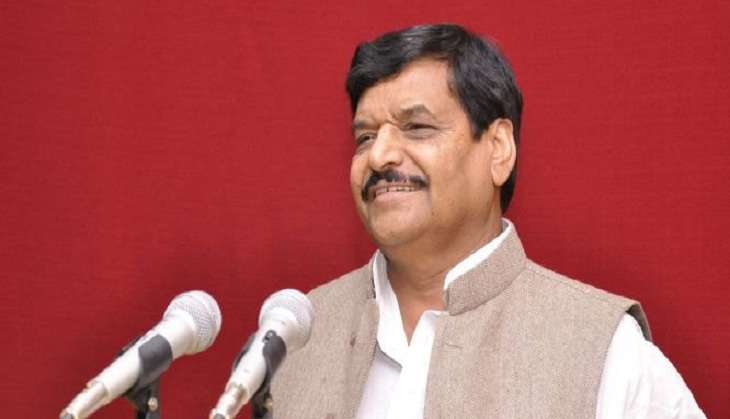 Announcing the revocation of suspension of Uttar Pradesh Chief Minister Akhilesh Yadav and Samajwadi Party general secretary Ram Gopal Yadav from the party, Uttar Pradesh state chief Shivpal Singh Yadav on Saturday said the Samajwadi Party has always worked towards the development of Uttar Pradesh and it is this faith that will lead them to victory in the upcoming elections.
"Netaji has cancelled the suspension of Akhilesh Yadav and Ram Gopal Yadav," Yadav said.
"The Samajwadi Government has worked for the development of Uttar Pradesh and for all classes. BJP, BSP and Congress also ruled this state but they did not work, only made promises. We have always fulfilled our promises. The people of Uttar Pradesh are with us," he added.
Shivpal further stated that with discipline and unity the party will form the government with majority in the politically crucial state.
While expressing happiness over the cancellation of suspension, Shivpal taunted the Bharatiya Janata Party (BJP) saying the saffron party would be swept off in the upcoming state elections in a similar way as it suffered after the Babri Masjid demolition incident.
"After Babri masjid, BJP was swept off in the elections. Similarly, after demonetisation, BJP will see the same fate," he added.
Targeting the Congress, Shivpal assured the thumping foot which their party enjoys in the state.
"The Congress ruled the entire nation for years. Nobody imagined that after emergency all the 50 seats will be lost by the Congress and won by Samajwadi Party," he said
A day after Akhilesh and Ram Gopal were suspended from the party for six years over disciplinary grounds, the duo's expulsion was revoked on Saturday.
Mulayam yesterday expelled Akhilesh and Ram Gopal Yadav from the party for six years over indiscipline.
This move comes after Akhilesh had released a list of 235 candidates out of the total 403 seats for upcoming state assembly elections on Thursday, rejecting the list announced by Mulayam Singh Yadav on Wednesday.
Akhilesh's name did not figure in the first list. Mulayam said his son being the Chief Minister, can contest from any assembly seat he wishes to.
- ANI