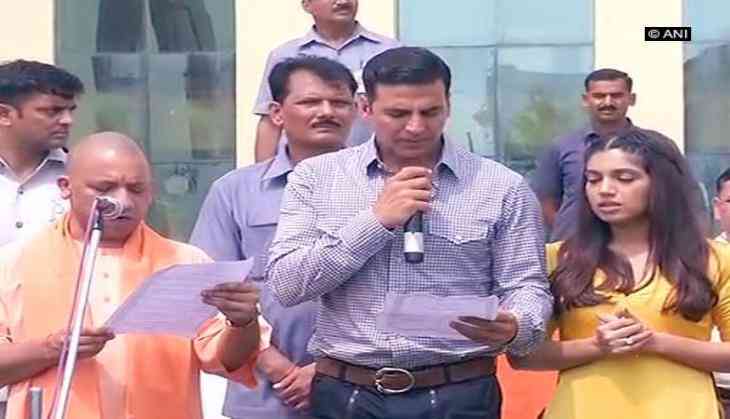 Taking a cue from Prime Minister Narendra Modi's 'Swachh Bharat Abhiyan', Uttar Pradesh Chief Minister Yogi Adityanath has initiated a cleanliness drive 'Swachata Ka Shankhnad' in the state.
He started the cleanliness drive by taking a pledge along with actor Akshay Kumar and Bhumi Pednekar in Lucknow for promoting the Prime Minister's mission of 'Swachh Bharat'.
Earlier, following the footsteps of Prime Minister Modi, UP Chief Minister had asked all officers of the state to gift books or single flower rather than bouquets to guests during public functions.
Prime Minister Modi had requested state governments and chief ministers during a speech in Kochi not to gift him big flower bouquets.
-ANI