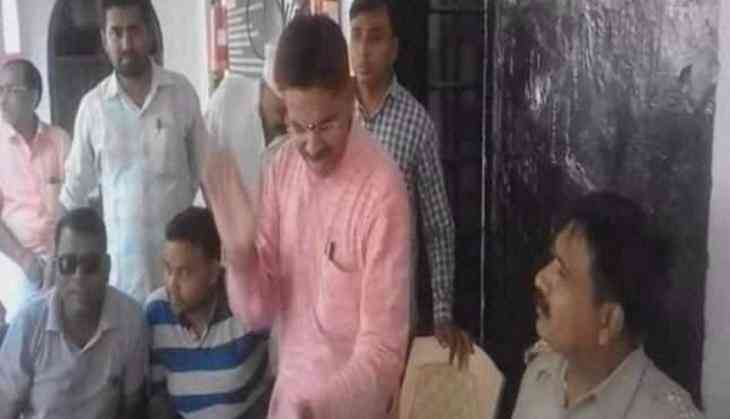 UP: BJP leader thrashes cop, threatens to kill him (ANI)
In an incident raising questions on the Bharatiya Janata Party's (BJP) intent to keep intact the law and order in Uttar Pradesh, party city president along with his fellow men on Thursday in state's Moradabad's Thakur Dwara area, created a massive ruckus inside a police station.
According to reports, the BJP city president Shivendra Gupta had visited the Kotwali Thakurdwar police station to register a complaint.
The police officials filed Gupta's complaint and assured him of an investigation, but discontented from the way he was dealt with, the saffron leader created an uproar inside the police station and misbehaved with the head police officer of the station.
The BJP leader got so riled up that he with his party inmates thrashed the police officer to an extent that he was left all bruised up.
After leaving the police official bleeding, Gupta sat next to him and hurled abuses.
Gupta also allegedly threatened the police official for life and dared him to step out of the police station. The saffron leader threatened that he would shoot the officer the moment he steps out of the premises of the building.
The matter has been registered and an investigation is underway.
-ANI