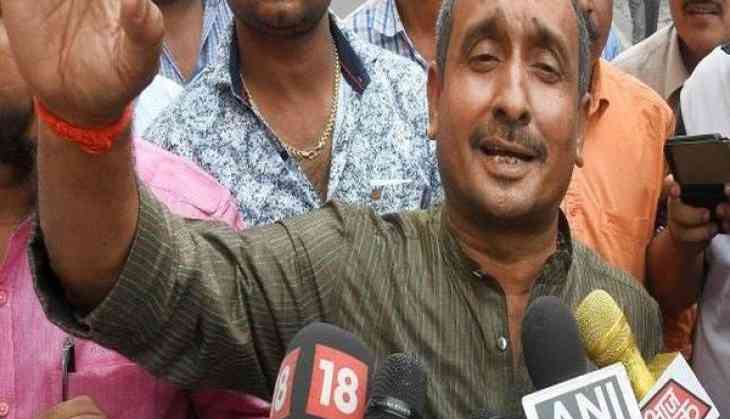 India's premier investigative agency, Central Bureau of India (CBI) who are currently investigating Unnao rape case have come up with a shocking statement on the matter. The agency has recently denied that they have confirmed rape charges against the BJP MLA Kuldeep Singh Sengar in the Unnao case. The agency has also stated that they haven't found any key evidence against him as the investigation is underway.
Earlier today, media had reported that CBI had 'found incriminating evidence against BJP MLA Kuldeep Sengar" in Unnao rape case. CBI, on Friday (May 11), clarified "that investigation in Unnao case is still continuing. CBI has not given any update/conclusion/views with respect to the case to any media person. All such stories related to Unnao case published/broadcast in the media recently are purely speculative."
The rape survivor had repeatedly claimed that BJP MLA raped her at his home in Uttar Pradesh's Makhi village on 4 June 2017. She also said that Kuldeep's female accomplice, Shashi Singh, stood guard outside his room.
CBI has recorded the statement of the survivor in front of a magistrate under CrPC Section 164, in which she said about that gruesome crime. Statements recorded under CrPC Section 164 are admissible in court as evidence.
However, CBI had arrested all accused including Senger, Shashi Singh on 13-14 April 2018. CBI tried to find out all the loose points in the case and also the involvement of local Police in saving the BJP lawmaker.
Also read: Unnao Rape Case: CBI gets key evidence against BJP MLA Kuldeep Sengar; confirms rape charges against him