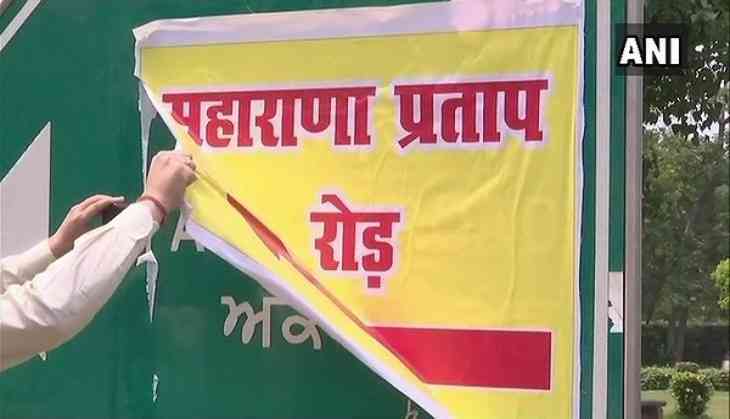 A poster with 'Maharana Pratap Road' written on it was found pasted over the signboard for Delhi's Akbar Road, on Wednesday.
The road is named after the Mughal dynast, Akbar and the culprit attempted to rename the road after the Rajput king, Maharana Pratap, who was incidentally born on May 9.
The police reached the spot and got the poster removed.
However, the miscreant behind the has not been indentified yet.
More details are awaited.
(ANI)