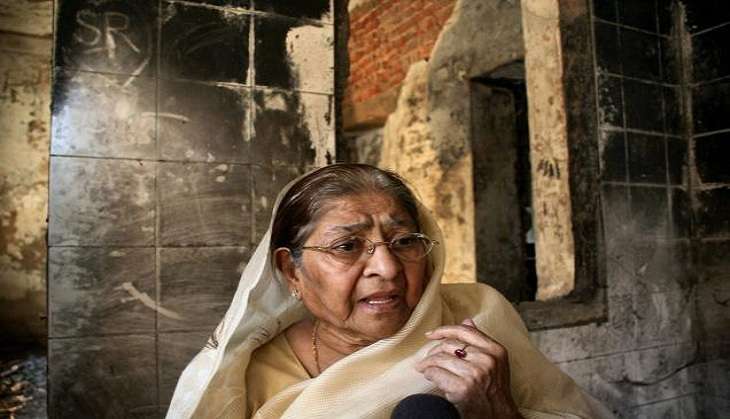 On 2 June, a Special SIT court based in Ahmedabad convicted 24 people in connection with the Gulberg Society riots - which claimed the lives of 69 people, including former Congress MP Ehsan Jafri in 2002.
The court has charged 11 of the accused with murder, under section 302 of the IPC. Of the 66 accused however, 36 have been let off without any charges. The proceedings are still ongoing. BJP corporator Bipin Patel is among the 36 who have been acquitted by the court.
The city of Ahmedabad was put on high alert ahead of the verdict.
Zakia Jafri, wife of Congress lawmaker Ehsan Jafri who was killed in the massacre, has said that the acquittal of 36 people is unfortunate. Zakia has been seeking justice for the murder of her husband for over a decade now.
Expressing displeasure at the acquittal Bipin Patel, Zakia said that complete justice has not been meted out, and declared that she will continue to fight for justice.
According to reports, Zakia will be represented by Teesta Setalvad in the upcoming legal proceedings.
Zakia Jafri's legal counsel Teesta Setalvad has expressed disappointment at the fact that charges of criminal conspiracy which had been brought up, have been scrapped by the court despite there being enough evidence. "I have been told that conspiracy hasn't been accepted, its very strange. There are enough evidences", she was quoted as saying.
"Disappointed that a sitting corporator, against whom there were strong evidences, is acquitted", she added.
Two more stages to go, High Court & Supreme court. Have a legal right to appeal which we shall definitely avail of: Teesta #GulbergVerdict

— ANI (@ANI_news) June 2, 2016
The case was being monitored by the Supreme Court, which gave its nod for the pronouncement of the judgment by 31 May.
Special Court judge PB Desai delivered the judgment eight months after the trial concluded on 22 September 2015.