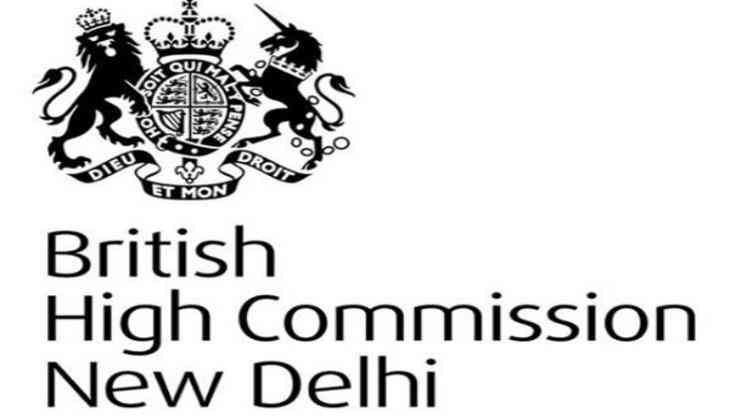 British High Commission (ANI)
The United Kingdom has launched their annual #BEATthepeak campaign - to encourage Indian visitors to make the most of UKVI's post-dated visa offer, which allows travellers to apply three months in advance and date their visa for when they travel.
Visa applicants can benefit from quieter Visa Application Centres and more available appointment slots outside of the peak period.
The post-dated service allows Indian visitors to the UK to start their visa on their intended travel date. For example, those planning to travel in April can apply for their visas in January, whilst keeping the full six-month validity for when they intend to travel.
The 2018 BEAT the peak campaign was launched by the British High Commissioner to India, Sir Dominic Asquith KCMG, and will kick-start a range of activities led by the UK High Commission that aim to engage with the Indian tourist market and encourage them to visit Britain and apply early for their visa to do so.
British High Commissioner Sir Dominic Asquith said: "2017 was a record-breaking year for the UK-India relationship, with more Indians travelling to the UK than ever before. In the year ending September 2017, well over half a million visas were issued to Indian nationals and visit visas alone were up by 11% year-on-year.
"That is great news for both our countries. We know hundreds of thousands of Indians will travel again in 2018 - and they can expect a quicker visa process if they apply up to three months early and beat the summer peak in April and May."
VisitBritain Interim Director for Asia Pacific, Middle East and Africa Tricia Warwick said: "We want the UK to be a 'must-go-now' destination for visitors from India. Making it easy to travel here is an important part of our tourism offer. With our hotels, attractions and shops, all offering great value for Indian visitors right now, it is a great time to come to Britain."
The UK continues to make improvements to the visa service. There are more UK Visa Application Centres in India than any other country, including a premium lounge recently opened in Bengaluru, Whitefield. UKVI will also be improving the application process during 2018, with new online forms and upgraded technology to make the experience smoother, easier and more customer-friendly.
In addition, UKVI has committed to extending the Registered Traveller Service to Indian nationals - an optional membership scheme which provides expedited crossing through the UK border. Registered Travellers are entitled to use the EEA entry lanes, or if they hold an electronic passport, the ePassport gates, and won't need to routinely fill in a landing card.
--ANI