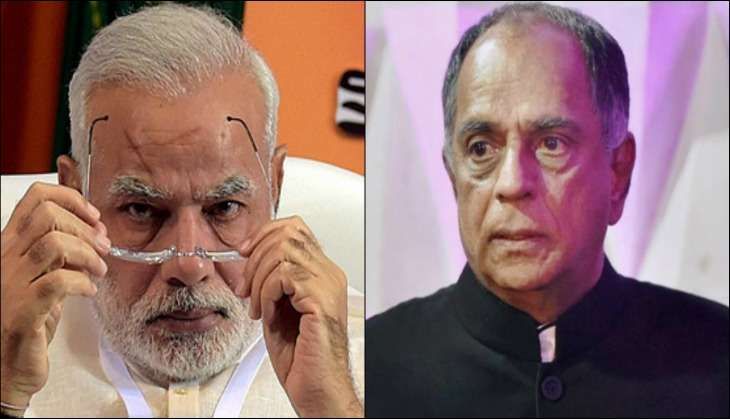 It was last year that censor board chief and filmmaker Pahlaj Nihalani declared that he was proud to be a "BJP person". He had also called Prime Minister Narendra Modi his "action hero".
However, it appears as though the ruling party does not reciprocate the Censor Board chief's love.
Nihalani, who is currently at the receiving end of criticism over the censor revising committee's suggestion to make cuts in Udta Punjab - which is a depiction of the drug abuse problem in the state - has also faced flak from the BJP.
Information and Broadcasting Minister Arun Jaitley recently expressed his dissatisfaction with the existing system of film certification. In his first comment on the row, Jaitley said: "You will probably have a system where you will have to have a certificate. The correct word is certification and not censorship. Certification norms will have to be liberal."
The CBFC has contended that Udta Punjab, a drug-themed crime thriller which is due to be released 17 June, needs several cuts on the ground that it casts the state in a bad light by giving an impression that most people in Punjab are addicts.
"I think that we are overstating it because at the end of the day you have a Board which takes a view which may be a little conservative view but then at the appeal tribunal with an appeal it can get disposed off," Jaitley said.
However this was not the first time that the BJP has distanced itself from Nihalani's comments.
Earlier this week, Nihalani had said that he was "proud to be Modi's chamcha". In response, Union Minister for Information and Technology Ravi Shankar Prasad had said, "Such comments should be avoided. Our Prime Minister describes himself as the "pradhan sevak (one who serves the public) and I don't think the Pradhan sevak needs any sycophants."
Nihalani also faced flak from even Anupam Kher, who shares the Censor Board chief's love for the BJP. Backing Udta Punjab producer Anurag Kashyap, Kher tweeted: "Central Board of Film Certification's (CBFC's) role in 'Udta Punjab' controversy is most shocking. Cinema is a reflection of society. Sometimes a portrayal can help bring a change".
Another avid supporter of the BJP, veteran filmmaker Ashok Pandit also refuted allegations that Anurag Kashyap had taken money from the Aam Aadmi Party (AAP) to show Punjab in a bad light. He also demanded an apology from Nihalani, saying that the row was an insult to the entire film fraternity.
"We demand Pahlaj Nihalani to seek an apology for his statement. This is an insult to the entire film industry," Pandit said.
Slamming the censor board chief, Pandit tweeted-