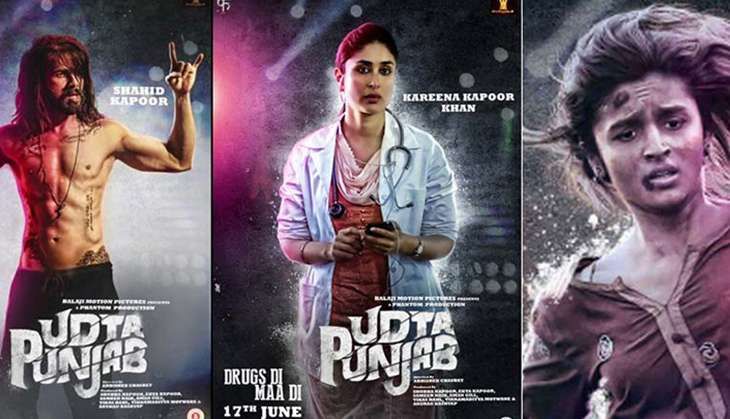 With the Bombay High Court expected to pass an order on Udta Punjab on 13 June, a fresh petition has been filed in the Punjab High Court seeking a stay on the release of the film.
Chairman of the Central Board of Film Certification, Pahlaj Nihalani, declared on 12 June that the controversial drug-themed Bollywood flick has been cleared by the censor board with 13 cuts -as opposed to the initially proposed 80 - under the 'A' category.
"We have today cleared Udta Punjab under A (restricted for adult audience) category after 13 cuts," Nihalani told reporters on the sidelines of a function.
Nihalani, who courted controversy after suggesting a large number of cuts, said that nine members of the Central Board of Film Certification watched the film and "unanimously" cleared it after the proposed 13 cuts.
"The CBFC's job is now over. It is now up to the producer to go to the court or tribunal. We will implement the order," Nihalani said.
The Abhishek Chaubey-directorial was tentatively scheduled for release on 17 June.
The CBFC's revising committee had suggested a number of changes in the movie, which stars Shahid Kapoor, Alia Bhatt, Kareena Kapoor-Khan and Diljit Dosanjh, and deals with the problem of drug addiction among youth in Punjab.
Meanwhile, responding to a query, Nihalani, who has been criticised by the film fraternity for his "dictatorial attitude" said, "those call me cheap are themselves 'ghatia' (lowly)".
Nihalani clarified that he never called himself a chamcha (sycophant) of Prime Minister Narendra Modi. "There is nothing wrong in admiring the Prime Minister. I never said (I am) a chamcha", he said.
The makers of the movie, Phantom Films, had approached the Bombay High Court against an order of the revising committee of CBFC that suggested certain changes in the film. A string of changes proposed included removing a signboard mentioning Punjab and other suggestions.
On Friday, the HC said that the makers of Udta Punjab should tone down expletives and vulgar scenes as these alone cannot make a film work. A division bench had concluded hearing arguments on the petition and is expected to pass order in the case today.
--With PTI inputs