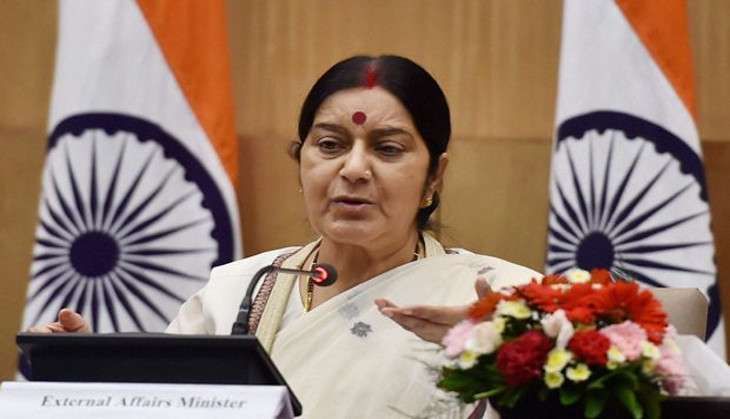 On 15 September, External Affairs Minister Sushma Swaraj took to Twitter to inform to say that two Indians who were held captive in Libya for over a year have been rescued.
T Gopalakrishna from Andhra Pradesh and C Balaramkishan from Telangana, who were teaching at Libya's Sirte University, were kidnapped on 29 July, 2015, ANI reported.
I am happy to inform that T Gopalakrishna (AP) & C BalaramKishan (Telangana) who were captive in Libya since 29 July 2015 have been rescued.

— Sushma Swaraj (@SushmaSwaraj) September 15, 2016
However, this is not the first time Sushma Swaraj has helped a person in need. From playing cupid by reuniting a couple on their honeymoon to making efforts to stop the execution of an Indian national in Indonesia, Sushma Swaraj has on several occasions, personally intervened to help people in distress.
Recently, Swaraj assured help to a Pakistani girl who is struggling to get admission into a Delhi school.
Back in June, Swaraj informed that the 39 Indians kidnapped by the dreaded Islamic State in Iraq in June 2014, were still alive, dismissing reports about their killing and insisting that efforts to trace them are on.
In May, Swaraj helped 17-year old Mashal Maheshwari - another refugee from religious persecution - gain admission into a medical college after watching her interview on television.
--With Agency inputs