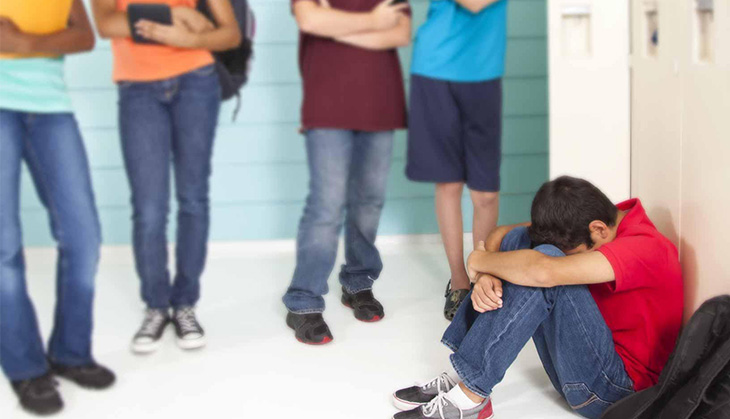 Two Standard 11 students were admitted to a hospital after they were ragged and beaten up with iron rods by seniors at the Delhi Public School hostel in Noida Sector 30 on Monday night.
According to The Times of India, Yash Pratap Singh, 15, from Bulandshahar, was injured on his head and left leg, while his classmate Dhruv Aggarwal, 16, from Kolkata, who tried to rescue him, was also punched repeatedly.
Beaten up by iron rods and then punched, the students were admitted in Kailash Hospital, Noida Sector 27. According to the doctors, the students are out of danger. An FIR was registered against 18 students, six identified and 12 unidentified, at the sector 20 police station following the incident.
All the accused are students of Standard 12, the police told Hindustan Times.
The victims were admitted to Standard 11 on 1 May. "On 5 May, some class 12 students bullied me after which my heart beat and blood pressure shot up. I was rushed to Max Hospital. But the school administration did nothing. Again on the night of 8 May, the same students attacked me with iron rods accusing me of complaining against them for ragging. One of my friends tried to save me but he was roughed up. I informed my father and both of us were taken to Kailash Hospital," Hindustan Times quoted one of the victims.
He also alleged that he was asked to remove his shirt and sit on the floor. "Both the students had injuries. They were discharged after a medical check-up and primary treatment as their condition is stable and out of danger," said Dr Sarika Chandra, casualty medical officer, Kailash Hospital.
The school administration hasn't released any comment as a school spokesperson said the working hours were over and they could comment on the issue on Wednesday. The father of the victim, however, alleged that the school administration was trying to hush up the case and was disappointed with the behaviour of the school administration, reported Hindustan Times.
The police told Hindustan Times that they were waiting for the counsellors of Childline India Foundation to question the accused as they are all minors.