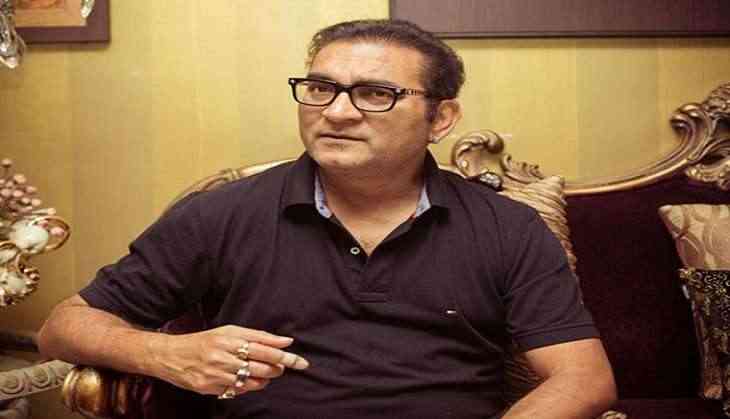 The micro-blogging site, Twitter, has once again suspended new account of singer Abhijeet Bhattacharya, with which he made a comeback on 29 May.
Last week, the singer's account was debarred following his offensive comments against some female users.
Abhijeet re-joined the micro-blogging site with a new unverified account and posted a video, where he alleged that people are trying to 'curb' his voice, adding, he will denounce those people who criticize the country and the Indian Army.
"This is my new Twitter account. Till the time my verified account is not active please follow me on this Twitter account. All other accounts by my name are fake and are trying to malign my reputation," Abhijeet said in the clip.
"#VandeMatram I am back #Antinationals can't stop my voice, salute to #IndianArmy. This is my new Twitter account... Rest are fake..." the captioned of the video said.
Before suspension of his new account, the 58-year-old singer spoke to about his come back, where he said, "It's because of us that Twitter gets followers, not the other way round. But people who don't have any followers are running Twitter, who have made it a platform to voice out their opinions."
"I know many users who abuse a person left, right, and centre but still their accounts are never suspended. What I said was just 'Besharam Budhia' or supported Paresh Rawal on his tweet regarding Arundhati Roy..and still my account was suspended," he added.
Twitter took step of suspending Abhijeet's account last week as he was accused of using "inappropriate" and "insulting" language, espcially against women.
"Account Suspended: This account has been suspended...," stated the message from Twitter on his handle.
The singer had received flak on the social media site for a series of inflammatory tweets against journalist Swati Chaturvedi, who had registered a police complaint against him last year in July.
On May 22, Abhijeet spewed venom at some women Twitter users, including JNU student-activist Shehla Rashid, which prompted some of the people to lodge a complaint with Twitter.

- - With inputs from agencies