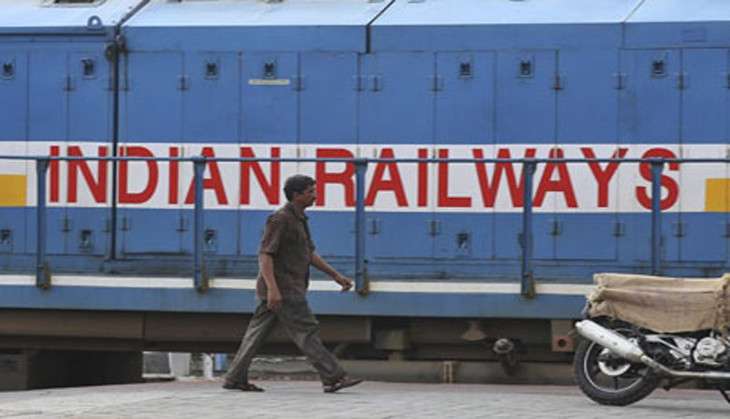 On 7 September, the Railway Ministry announced that Indian Railways may soon hike ticket prices by up to 10% to 50% under a dynamic surge pricing system to be introduced from 9 September.
The Ministry said the move has been taken with the aim to rake in Rs 500 crore more in the current financial year.
The flexi-fare pricing system will be applicable to the Rajdhani, Duronto and Shatabdi trains.
The Ministry added that the first 10% of the seats will be sold at normal rates and will be hiked by 10% with every 10% of berths sold - up to a maximum limit of 50%.
Tickets for 3AC cars have a 40% ceiling, while 2AC and Chair Car tickets can be hiked to maximum 50%.
Despite a fixed upper limit, passengers will have to pay higher prices as more seats are snapped up.
However, this move did not go down well with a number of people. People from several quarters slammed the BJP government for indulging into profit making instead of consumer satisfaction. Some also compared the surge pricing with the price hike of taxi aggregators including Ola and Uber, asking the government to respond on how was it not justified to have surge pricing in case of cabs and justified in the case of railways.
#SurgePricing in Ola, Uber not justified. But in railways it's justified. Rip logic . Tax the poor/mddle clss, subsidze the rich

— Dennis jacob (@dennisjacob9811) September 8, 2016
#SurgePricing in railway just promote to airlines. bad choice by railway.

— Binary Babu (@BinaryBabu) September 8, 2016
#SurgePricing Increase fares, if u must. This is wholly irrational, even dishonest. Charging excess fares even when the train is half empty

— AK Singh (@akdel) September 8, 2016
#Surgepricing on #indianrail a cheap way to get money to meet pay commission expenses.

— °ღ•я汉ђυℓ "๓汉€ (@rhl_paul) September 8, 2016
What they said: Will make Air India fare at par with railways.
What they meant: Will make Railway fare at par with Air India!#SurgePricing

— Anand (@aThakkali) September 8, 2016
Keep Railways a "Public Service" paid by our taxes - why is Govt bent on making profit on everything!! Eliminate Taxes then #SurgePricing

— Vijay Agrawal (@Vijayandheri) September 8, 2016
Uber to Railways - Tum karo tou raasleela, hum kare tou character dheela.#SurgePricing

— Sugandh (@sugandh) September 8, 2016
If You Bow Down Before Rail #SurgePricing By @narendramodi & @sureshpprabhu ..Then Wait..They Will Make Even 2nd Class Unaffordable 4r You!

— iAmMusa (@onlyursmusa) September 8, 2016
May I know what has improved in Rajdhani/Shatabdi which justifies 50% fare hike? Privatize Railways if you can't operate. #SurgePricing

— Garvit Bhartiya (@MODIfyIndia) September 8, 2016
Making up for the losses in Air India #SurgePricing

— Nandan Jha (@amazingnandan) September 8, 2016
#SurgePricing OMG!! Biggest blunder by the incumbent govt.... Has to be taken back. Railways is a public entity not some money making mac.

— Piklu Das (@pidas33) September 8, 2016
Also Read: After Ola & Uber, Railways to introduce surge pricing for Rajdhani, Shatabdi, Duronto tickets