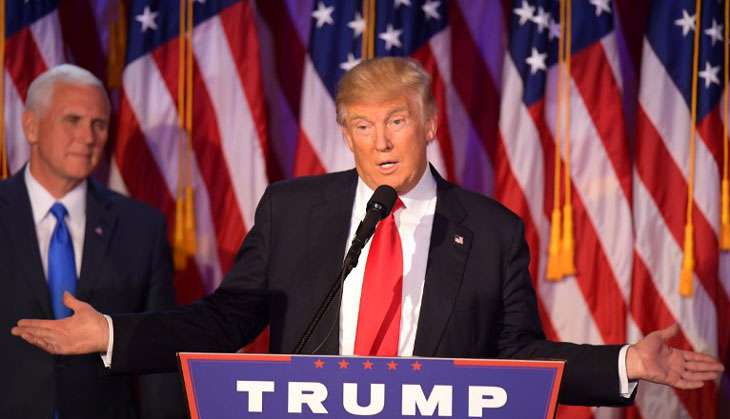 Pakistan, on 10 November, "welcomed" US President-elect Donald Trump's offer to mediate between Pakistan and India on the Kashmir dispute.
According to a report in India Today, Foreign Office spokesman Nafees Zakaria, during a weekly press briefing in Islamabad said, the President-elect had earlier offered mediation between Pakistan and India on Kashmir dispute.
Pakistan's statement comes in the wake of various reports which suggest that Trump may favour India over its other long-time ally. Trump had once called Pakistan "probably the most dangerous country in the world".
Trump, previously had said, he would be willing to play the mediator in addressing the "very, very hot tinderbox" of Kashmir between India and Pakistan.
According to media reports, Pakistan desires to build a close relationship with America and wants to strengthen it further.
India Today quoted Trump during an interview as saying, "If it was necessary, I would do that. If we could get India and Pakistan getting along, I would be honoured to do that. That would be a tremendous achievement... I think if they wanted me to, I would love to be the mediator or arbitrator."