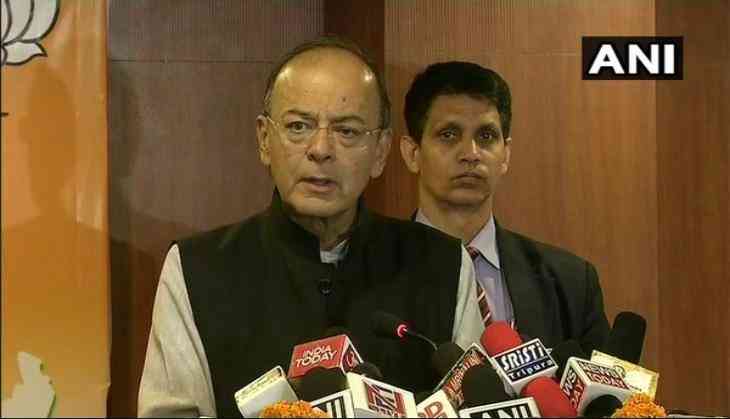 Union Finance Minister and senior Bharatiya Janata Party (BJP) leader Arun Jaitley released the BJP vision document, here on Sunday.
The party, looking to expand its presence in the north-east states, is working in a systematic manner, according to Jaitley.
"In Tripura, during the last Assembly elections, we had limited support in the north-east states. The BJP through an organised and planned manner, worked in every state, to garner support and importance," Jaitley said.
Jaitley also went on to say that a wave of anger runs in the state today against Communist Party of India (Marxist).
"The people of Tripura have actually revolted against the traditional political parties which dominated the state's politics ever since then it got the designation of a full state. A wave of anger in the form of anti-incumbency against CPI (M) is present in the state today," he added.
BJP and CPI (M) will take on each other as tough contenders for the upcoming Tripura polls slated for February 18.
The results will be declared on March 3.
--ANI