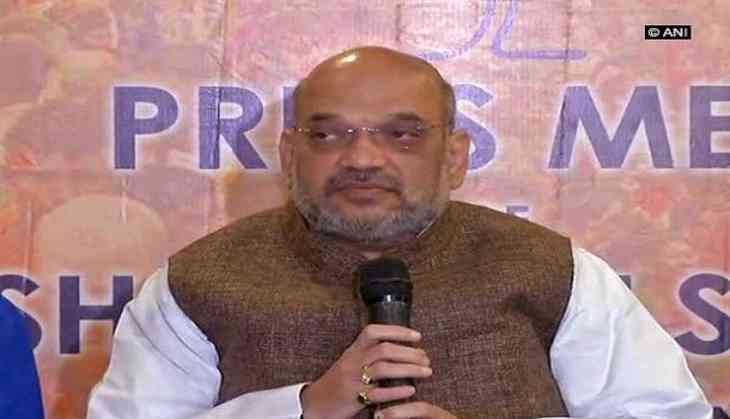 Bharatiya Janata Party (BJP) President Amit Shah on Monday claimed that the Bharatiya Janata Party (BJP) will win in the Tripura election 2018 and form a government in the state.
Election to the 60-member Tripura Assembly would be held on February 18, while the counting of votes will be done on March 3.
"Next government in Tripura will be of the BJP. There is anger against the Communist Party of India (Marxist) (CPI-M) government throughout the state. Because of their misrule, Tripura stands last, when it comes to development," Shah said in a press conference in Agartala.
He further lashed out at the CPI(M) government, saying that it has been fueling violence, but the BJP will effectively fight against it.
"One of our booth workers was abducted. For two days he was untraceable. After our workers pressurized the Director General of Police (DGP), we got to know that he was killed and hung on a tree by CPI(M) cadre. Authorities here work under CPI(M)'s pressure," Shah added.
"Violence and Left party are closely related. We are not afraid of them. People of Tripura are with us and change is certain in Tripura," the BJP chief said.
The BJP is contesting in 51 seats, while its alliance partner Indigenous People's Front of Tripura (IPFT) has fielded candidates in nine seats.
The Communist Party of India (Marxist) (CPI-M) has a strong foothold in Tripura and is in power for the past 25 years. In the 2013 polls, the CPI(M) managed to bag a majority with 51 seats, while the rest was shared by the Trinamool Congress (TMC) and the Congress party.
-ANI