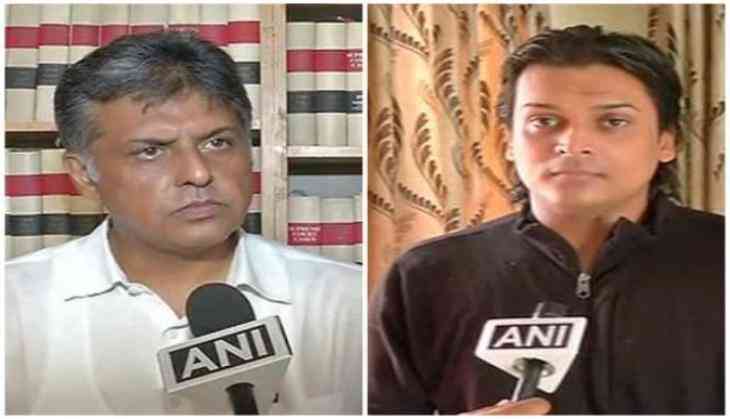 Soon after the Supreme Court struck down the age-old practice of 'Triple Talaq' among the Muslim community, the Congress on 22 August, while welcoming the same, dismissed any violation of the Muslim Personal Law.
"This is a very tricky case. However, we must laud the judiciary for this decision. The Supreme Court has shown amazing restraint from their part, without giving way for judicial overage. There is scope for larger parliamentary debate, intervention and improvement. The welcome approach of the Supreme Court has avoided violating the Muslim personal law too," Congress leader Rahul Eswar told ANI.
Re-iterating this, Congress leader Manish Tewari, while citing the earlier abolition of the practice of untouchability, said the reform lies within the domain of the community or the Parliament.
"When the abolition of untouchability was announced, some people could have argued that it is a practice that is meaningful to the Hindu faith. Through this verdict, it is clear that although the Constitution guarantees its citizens the freedom to practice any faith or religion of their choice, certain practices are reprehensible," he said.
Earlier in the day, the Supreme Court struck down the Triple Talaq practice as 'unconstitutional' by a 3:2 majority.
The five-judge constitution bench headed by Chief Justice of India (CJI) J.S. Khehar, deciding on the verdict, was seemingly split on the legality of the practice.
The Supreme Court further asked the Union Government to formulate a new legislation within six months.
The apex court reportedly referred to the abolition of triple talaq in the Islamic countries and asked "why can't independent India get rid of it."
The decision came soon after the apex court resumed the hearing on the matter on Tuesday morning.
CJI Khehar, while pronouncing the judgement, however, upheld the practice and said, "Talaq-e-biddat is not violative of articles 14, 15, 21 and 25 of the Constitution."
The CJI, further using his power under Article 142, directed the Union of India to form a proper legislature regarding 'talaq-e-iddat.'
CJI Khehar said that all parties must decide keeping politics aside.
The constitution bench had reserved its verdict on 18 May after a six-day marathon hearing.
-ANI