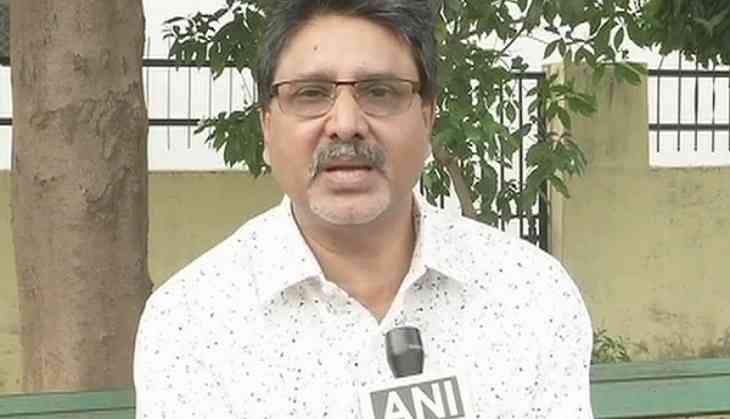 The Aligarh Muslim University (AMU) professor, against who a case was registered for allegedly divorcing his wife through triple talaq on Whatsapp, has refuted the allegation.
"I haven't given her triple talaq. I divorced her verbally, sent the same via post and WhatsApp. After a month, I divorced her for the second time verbally and sent it via SMS, so triple talaq has not happened yet. She is still my wife until there is a third divorce," Khalid-Bin-yusuf Khan, the accused professor, told ANI.
Khan, who is a Sanskrit professor, also clarified that one divorce conveyed through three different means - orally, in written, and on Whatsapp - was being taken as three divorces.
Khan, in turn, alleged that his wife, Yasmeen Khalid, physically abused him, thus forcing him to leave the house.
"On September 18, she physically abused me and I had to leave my home. I am still living with my daughter in a rented house," said, Khan, who added that he was still supporting his "wife" financially.
Khan also said his wife's behaviour towards his relatives had been rude, which led him to warn her of divorce in 2007.
"It is her behaviour to abuse and beat people, and not let anyone come to our house. She has even restricted the entry of my relatives. This continued for a long time, and in 2007, I gave her warning and she promised in written to me that she would not repeat all these mistakes again, and that I could divorce her if she did," the Sanskrit professor alleged.
While replying to the accusation of beating his wife, Khan said, "I am 80 per cent handicapped. If I beat her, then just imagine what will happen to me and my body."
"She has served as the female president of the Samajwadi Party in Aligarh. She is a politician and not a weak woman that anyone can beat and insult her and get away with it," he added.
On Sunday, a case was registered against Khan after his wife accused him of divorcing her through triple talaq.
Khalid said she, along with her children, would commit suicide if justice was not delivered.
This incident came to light two months after the Supreme Court pronounced triple talaq as 'unconstitutional'.
-ANI