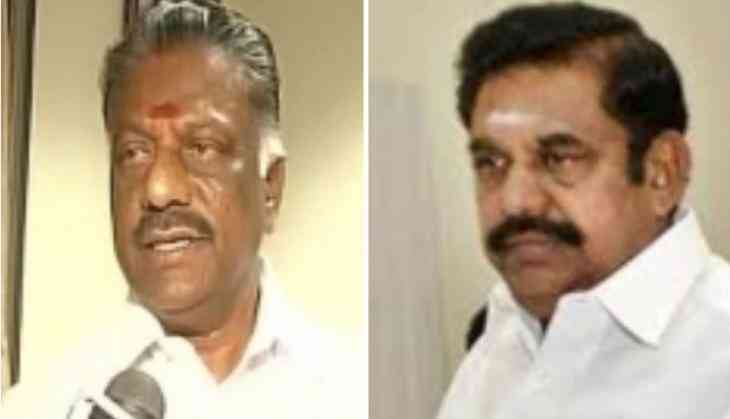 TN political drama: Crucial AIADMK meeting to be held today
A decisive meeting of the merged factions of the All India Anna Dravida Munnetra Kazagham (AIADMK) will be held today to decide the fate of jailed party general secretary V.K. Sasikala.
The AIADMK leaders will also deliberate upon T.T.V. Dinakaran and his faction's jibes at the party office bearers.
The meeting will discuss the issue of 19 legislators giving a letter to Governor C.Vidyasagar Rao withdrawing their support to Chief Minister E. Palanisamy and wanting a new Chief Minister.
According to reports, the meeting would also reiterate that the appointment of Dinakaran is invalid as he did not complete five years in the party as a member to hold a party post.
Originally, the AIADMK was divided into two factions - one led by former chief minister O. Panneerselvam and the other by Sasikala.
The Election Commission (EC) had recognised only these two factions at the time of R.K.Nagar constituency by-polls. However, it was postponed because of money play - bribing the voters.
Later, a third faction emerged under Palanisamy as it developed differences with the Sasikala-Dinakaran faction.
On August 26, Dinakaran said that all those MLAs supporting him will teach a lesson to those who want to evict Sasikala.
Over the last few days, many MLAs of the AIADMK have pledged support to Dinakaran taking the strength of his camp to 21.
The anger within the EPS over its merger with O. Panneerselvam camp was evident as the MLA publically chided the Chief Minister for his decision.
While the Dravida Munnetra Kazhagam (DMK) and the Congress have been urging the Tamil Nadu Governor to direct Palanisamy to prove his majority in the House, no decision on the same has been taken yet.
Governor C. Vidyasagar Rao is expected to return to Tamil Nadu shortly, after which he is likely to ask Palanisamy to take a floor test.
This would be the second time in six months that the State Assembly would witness a floor test if it happens.
Meanwhile, 19 MLAs backing Dinakaran continue to be lodged at a hotel in Puducherry where they moved into on Friday after vacating a resort.
-ANI