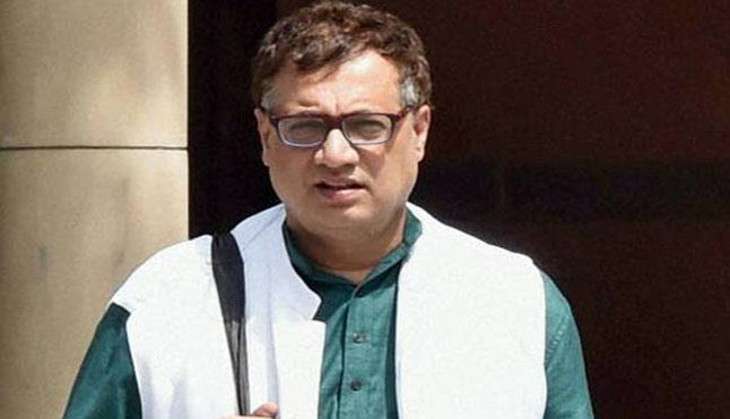 Trinamool Congress members today staged a walkout from the Rajya Sabha, charging the government with "political vendetta" for their opposition to demonetisation by arresting their Lok Sabha leader Sudip Bandyopadhyay.
The charge of political vendetta was squarely rejected by the government.
Senior TMC Derek O'Brien, while raising the issue during Zero Hour, said since the party has been opposing the decision to scrap old Rs 500/1000 currency notes, the Centre was sending its investigating agencies after opposition leaders to "scare" them.
He said TMC chief and West Bengal Chief Minister Mamata Banerjee was the first to flag the problems due to demonetisation, which came into effect on November 8, 2016.
He said the party, on November 24, has strongly opposed such acts in pursuance of political vendetta by the government against the opposition.
"And exactly what we had feared has happened...Lok Sabha leader of TMC was called (by the CBI) and arrested on January 3," O'Brien said.
He expressed apprehesion that the same could happen with members of other 15-16 opposition political parties.
"Why this political vendetta is happening...The more you (government) do political vendetta, the more it will firm our resolve to fight you on demonetisation," the TMC member said.
Sukhendu Sekhar Roy (TMC) said as the government is indulged in "witch-hunting", the party would stage walkout, and the members left the House thereafter.
In an apparent reference to arrest of Bandyopadhyay and another TMC Lok Sabha MP Tapas Pal, Minister of State for Parliamentary Affairs Mukhtar Abbas Naqvi said on the issue of corruption, the government was following a policy of "zero tolerance".
He said the Centre has nothing to do with the arrest.
"Law will take its course against whoever is responsible for corruption...chit fund (scam). Where is the vendetta," Naqvi said, countering the arguments of TMC members.
Bandopadhyay and Pal were arrested by the CBI in connection with the Rose Valley chit fund scam.
--
PTI