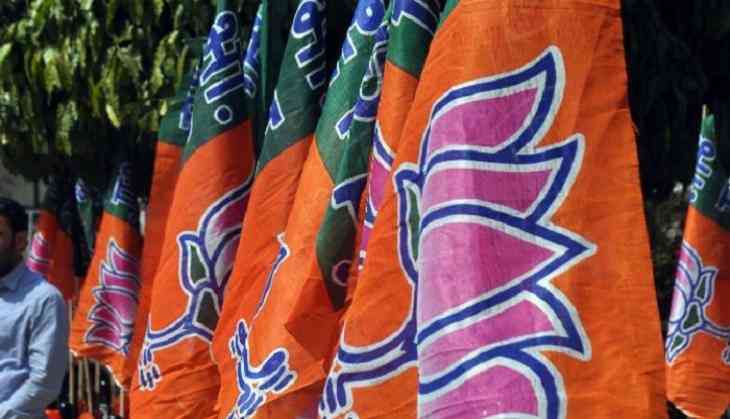 Commenting on the recent episodes of violence in the Baduria and Basirhat areas of West Bengal, the Bharatiya Janata Party (BJP) on Friday said that the Trinamool Congress (TMC) does not want the grim reality of the state to be exposed before the nation.
"We were to meet the family of the victims, but the TMC does not want our party to help in this situation in any manner. They are themselves not able to control the situation. This government does not want the grim reality of the state to be exposed before the country," state BJP president Dilip Ghosh told ANI.
He further said that the TMC is doing nothing, other than politicing the whole issue.
"We were going to meet the victims and boost their confidence, but we were not allowed to do so. The TMC is using force to get things done according to them. A team of lawyers from our side will go to meet the victim's family and will help them," Ghosh added.
The West Bengal Police today stopped the Opposition leaders from reaching the communal violence-hit villages in North 24-Paraganas district.
The teams of the BJP, the Congress and the Communist Party of India-Marxist (CPM) were stopped from entering the riot-hit areas.
Chief Minister Mamata Banerjee requested the Opposition on July 6 to refrain from reaching the communal-sensitive areas of North 24 Paraganas.
Violent clashes erupted in Basirhat area of the district after a Class X student updated a controversial picture on Facebook.
The boy was later detained by police, but the violence hasn't abated.
Fresh tension was reported in Basirhat area yesterday forcing the police to lob tear gas shells and resort to baton charge even as the state government decided to ban some organisations for allegedly instigating people.
The Mamata Banerjee government today claimed that situation has returned to normal in Baduria and surrounding areas.
A BJP delegation led by MP Roopa Ganguly was detained by police near the Michael Nagar area when they were on their way to riot-hit Baduria area in North 24 Parganas district.
Ganguly and 19 party leaders were detained by the police close to the airport.
After being detained, the BJP team was brought to the Airport Police Station.
Meanwhile, the State Government has temporarily suspended internet services in four police station areas of Basirhat, Baduria, Swarupnagar and Deganga to check the spread of rumours through social networking sites.
-ANI