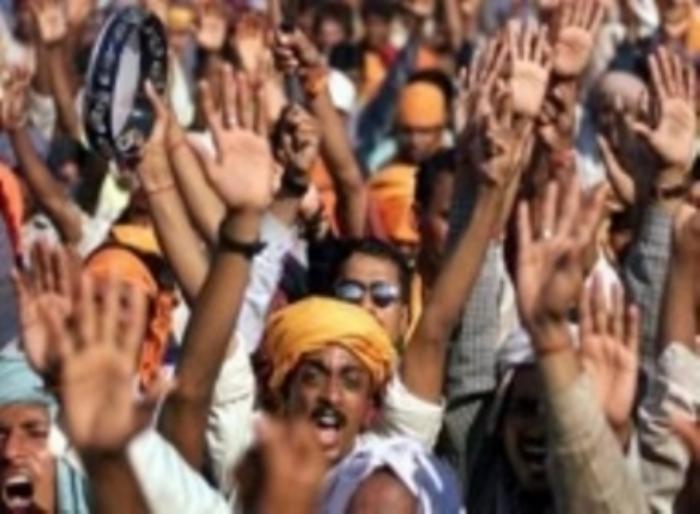 Bharatiya Janata Party (BJP) MP from Kodagu district in Mysore, Pratap Sinha filed a complaint on Thursday alleging that he has received a death threat for opposing the birth anniversary of Tipu Sultan.
Sinha had said earlier that the state government was spreading hatred by celebrating Tipu's birth anniversary.
The Vishwa Hindu Parishad (VHP) has been protesting against the Congress government's decision to honour Tipu Sultan, who according to them was a tyrant who persecuted Hindus and Christians.
Earlier, playwright Girish Karnad received a death threat for his campaign to rename Bengaluru's Kempegowda International Airport after 18th century Mysore king Tipu Sultan.
Karnad, who participated in the Congress-led Karnataka Government's 'Tipu Jayanti' celebrations, was threatened that he would 'meet the same end as murdered writer M M Kalburgi.
Bengaluru Police also confirmed that they had received a complaint against Karnad for 'insulting Hindus and the Vokkaliga community (to which Kempegowda belonged to) and disrupting social harmony'.
"I feel that if Tipu Sultan was a Hindu and not a Muslim he would have attained the position in Karnataka that Shivaji Maharaj enjoys in Maharashtra," Karnad had said.
He added that it would be apt if the Kempegowda Airport is renamed after Tipu Sultan instead of Kempegowda.
He also said, "Kempegowda was never a freedom fighter. Still, the Bengaluru International airport has been named against him. Instead, it should have been named against Tipu Sultan."
Protests against the state-sponsored celebrations have led to violence in Karnataka where a VHP activist succumbed to his injuries.
Following the controversy, Karnad issued a public apology: "If anybody has been hurt by my remarks, I apologise.... What will I gain by giving such comments?"
The VHP has called for a state-wide bandh in Karnatak tomorrow.