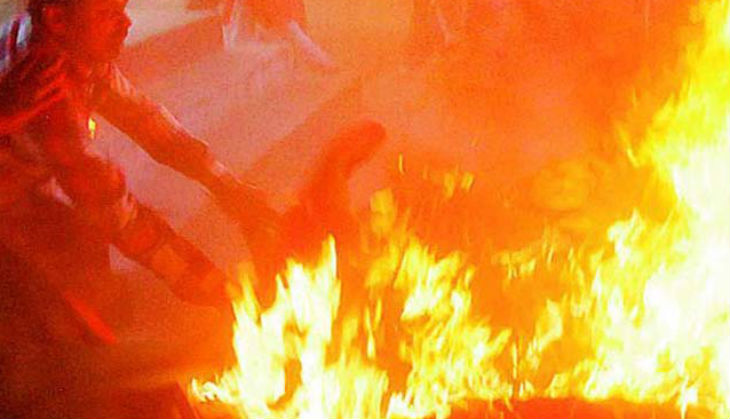 Three youths allegedly set a vending machine on fire at a petrol station after the station attendants refused to give them fuel at Ghaziabad's Rawli village. 
The blaze was brought under control by the petrol pump staff. No injuries were reported. 
According to the police, the three young men - identified as Rahul, Inderjeet and Ankit - were agitated after the staff of the 'Kisan' petrol pump, owned by Dushyant Tyagi, refused to give them fuel.
In a fit of rage, the three allegedly set a petrol vending machine on fire.
Police reached the spot and arrested Rahul and Inderjeet. The third accused, Ankit, is absconding.
The incident was captured on CCTV surveillance footage.