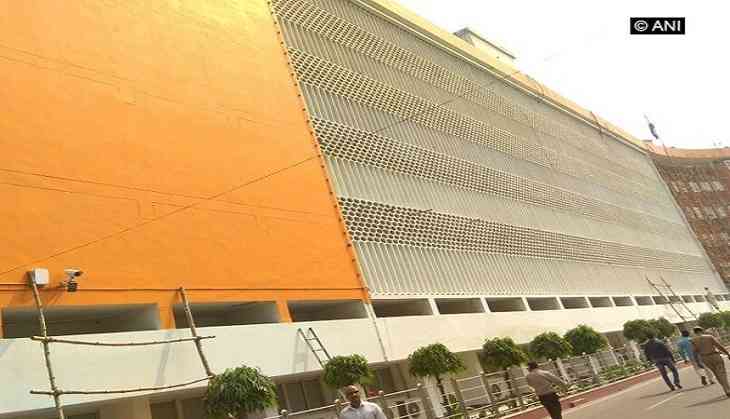 Mohsin Raza Uttar Pradesh Cabinet Minister Mohsin Raza on 31 October said that those seeking enlightenment in their life can adopt saffron.
"Yogi Adityanath is trying to take the Uttar Pradesh towards enlightenment because the Opposition has left the nation in the darkness during their governance. Those who want enlightenment in their life should adopt saffron. I challenge that after this they will be successful in life, as the saffron color gives energy to life," Raza told ANI, while reacting to Oppositions criticism on Chief Minister's Office in Lucknow being painted in saffron hue.
The secretariat building, which houses the offices of state Chief Minister Yogi Adityanath and top bureaucrats in Lucknow, is now being painted saffron.
Earlier, Yogi Adityanath had rolled out a fleet of 50 saffron buses.
The moves have invited criticism from Opposition, who accuse the state government of 'saffronisation' of the system.
-ANI