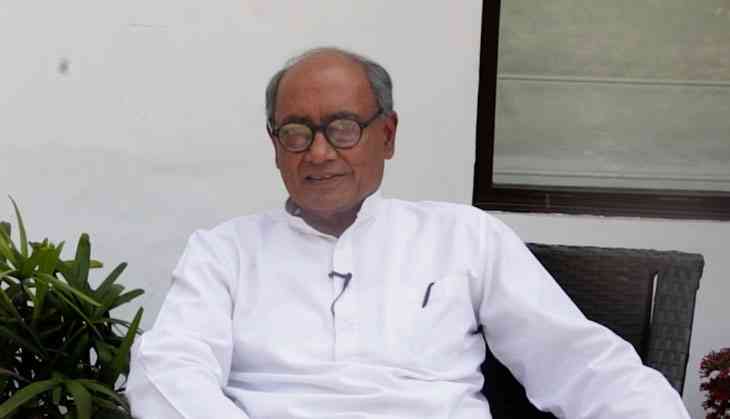 Those involved will never expose themselves: Digvijaya Singh on EC's open challenge
Launching a veiled attack on the Election Commission of India (ECI) over its open challenge, Congress general secretary Digvijaya Singh on Thursday questioned the poll watchdog, citing those who are involved in the 'roaring' business of hacking would never expose themselves.
In a series of tweets, Digvijay Singh said, 'Those who are hacking are doing roaring business why should they expose themselves?'
Emphasizing that the poll panel's only aim was to bring the Bhartiya Janata Party (BJP) to power at any cost, Singh asserted that the saffron party and the hackers are the biggest beneficiaries. 'BJP and the Hackers are the only beneficiaries. No one kills a Golden Goose?' Singh tweeted.
Following concerns raised by the Opposition parties over the alleged tampering of Electronic Voting Machines (EVMs) post assembly polls, the (ECI) on Wednesday threw an open challenge to the party leaders and dared them to hack the voting machines.
The invitation, given to political parties, scientists, and technicians, will be available from the first week of May to prove whether the EVMs could be hacked or not.
The move comes days after the Opposition parties suggested that the entire voting process is held through ballot paper.
A 13-member delegation led by Congress president Sonia Gandhi and vice-president Rahul Gandhi also met President Pranab Mukherjee and presented a memorandum to him in this regard.
In the memorandum, they raised questions over the malfunctioning and alleged tampering of the EVM machines, while stating that it has raised the question on the electoral process.
The delegation of opposition parties also sought his intervention. 'Non-BJP ruled states are being destabilized by misusing the powers of Governors, the recent example being Goa and Manipur,' the opposition stated.
-ANI