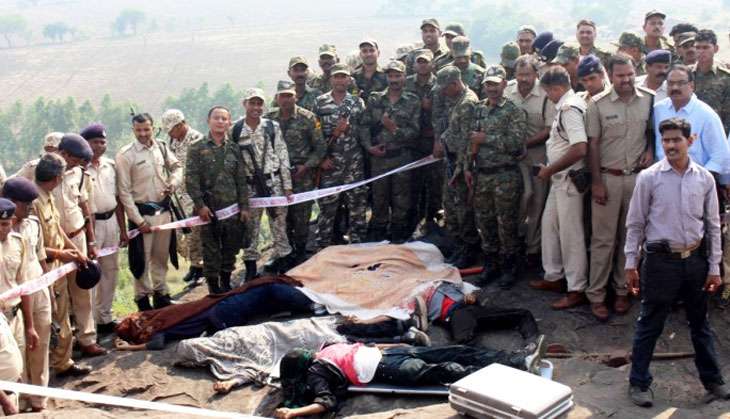 Following the encounter of the eight Students Islamic Movement of India (SIMI) activists in Bhopal, a top official has said that the jailbreak was waiting to happen.
NDTV quoted the official as saying, "If you have so many SIMI prisoners (in one place), something like this is bound to happen."
Also Read: 8 SIMI activists escape from Bhopal central jail murdering 1 security guard
Also Read: 8 SIMI activists who escaped from Bhopal Central Jail killed in encounter
Commenting on the prisoners and their escape LKS Bhadauria, the head jailer, Bhopal's high-security Central Jail, said he had been asking for the prisoners to have a separate prison. The request was ignored and all were transferred here in prison. "We had 29 SIMI prisoners here," Bhadauria said.
Also Read: SIMI encounter: Did MP police kill 8 undertrials armed with just utensils?
According to media reports, the SIMI activists had been imprisoned on charges ranging from murder to terror attacks. They allegedly slit the throat of a prison guard and scaled a 30-feet wall with tied-up bedsheets.
Also Read: No probe needed in SIMI activists' encounter, says MP Home Minister Bhupendra Singh
Kusum Mehdale, minister in charge of prisons, agreed that "there have been some lapses" which include some non-functioning CCTVs. She further added investigations will unearth if prison official were included in the prison break, reported NDTV.