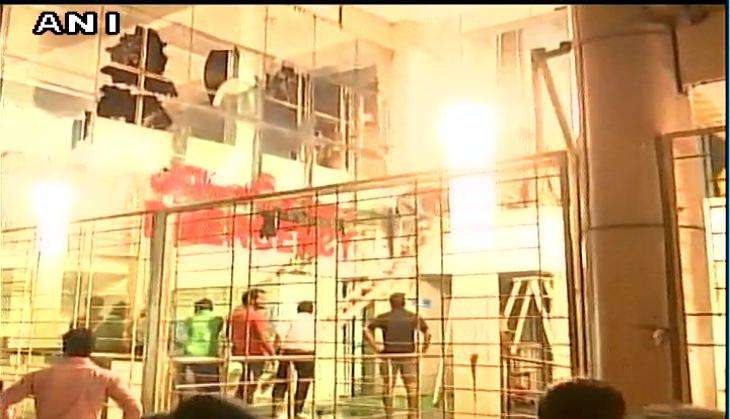 On 20 October, the Odisha government came forth and admitted to the fact that there were lapses in the fire safety measures at Sum Hospital, which led to the death of 21 people in the blaze that broke out yesterday.
"There was lapse in the fire safety measures of the Sum Hospital. Action will be taken as per the provisions of the law," state Health Minister Atanu S Nayak told reporters, a day after Health Minister J P Nadda pointed out faults in the safety measures in the facility.
Nayak's statement came three days after a massive fire broke out in the hospital claiming 21 lives. The government is yet to receive reports of two separate inquiries being conducted by the Revenue Divisional Commissioner and Director of Medical Education and Training.
Earlier, the Director General of Fire Service Binay Behera had noted that Sum Hospital did not follow the fire safety norms. Nayak, who has been accused by opposition parties of shielding Sum Hospital owner Manojranjan Nayak, said, "Police have arrested five officials, including the owner of the hospital, on the basis of an FIR by the Fire Service Department."
Promising stringent action against those responsible, the minister said precautionary measures were being taken to avoid a repeat of the incident in any of the health facilities in the state. "We have passed the Odisha Clinical Establishments (Control and Regulation) Amendment Bill, 2016.
The provisions are there for penalty of Rs 5 lakh and 6 month jail term for the violators of the legislation," the minister said. Congress leader and former MP Pradeep Majhi said, "We demand immediate resignation of the health minister."
"If the health minister does not perform his job properly, then the accountability lies with the Chief Minister. Both the health minister and the chief minister have to either perform or step down," general secretary of Odisha BJP Prithwiraj Harichandan said.
--PTI