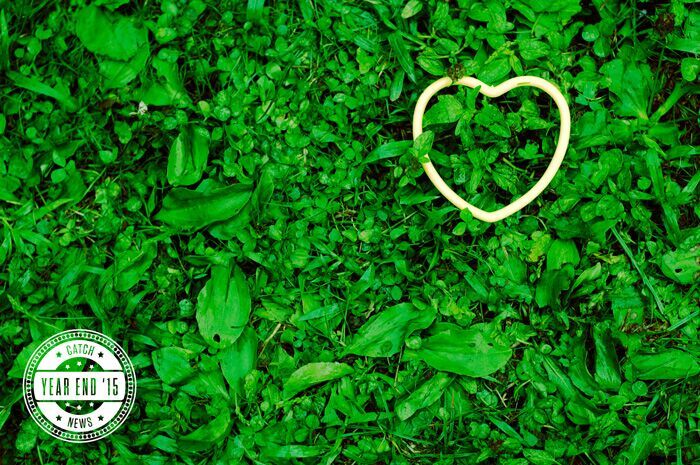 Jealousy, envy, revenge or just plain hatred. Emotions that destroy one from within, robbing the self of even an iota of sense or sanity. Why else would the apparent prosperity of a family lead to a lynching in Dadri? Or, a young girl, Sheena Bora, be passed off as her mother's sister just due to a reportedly financial angle, and then allegedly killed in cold blood by the same mother, Indrani Mukerjea?
Just what is it that turns seemingly sane people into desensitised killing machines? And why do people go down this road to nowhere... Towards horrific crimes that are unimaginable at multiple levels. However, that's the abyss into which a sense of deep-rooted resentment often flings the most sensible person into. Here's a look at how bloodthirst crept into our lives in 2015.
Sheena Bora mystery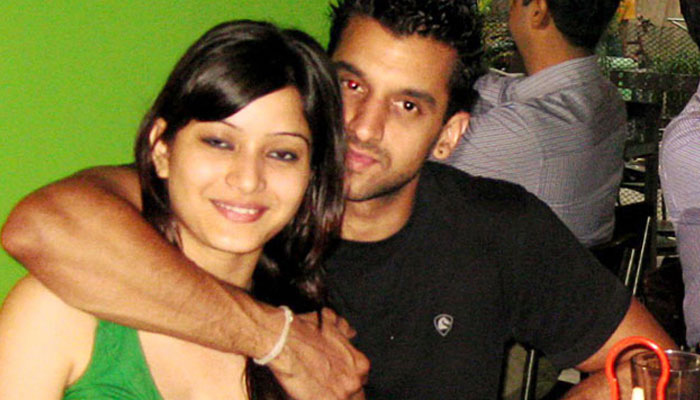 Sheena Bora was murdered in 2012 when she was allegedly strangled in a car by Indrani, her driver Shyamrai and ex-husband Sanjeev Khanna.
Massive cover up
The accused were arrested this year. Reportedly, Peter and Indrani Mukerjea tried to cover up the murder for three years. The two also reportedly sent messages from Sheena's cellphone and email accounts, pretending to be her.
Conspiracy to kill?
While the murder mystery has kept the nation hooked all year, envy reportedly may just have been the reason why Peter and Indrani conspired to get rid of Sheena.
The young woman was in a relationship with Peter's son Rahul. Friends of the couple have revealed that the two had plans to marry. Had they tied the knot, Sheena would have reportedly been eligible to inherit a substantial chunk of the assets of the former media baron.
Girl stabs younger brother to death in Nigeria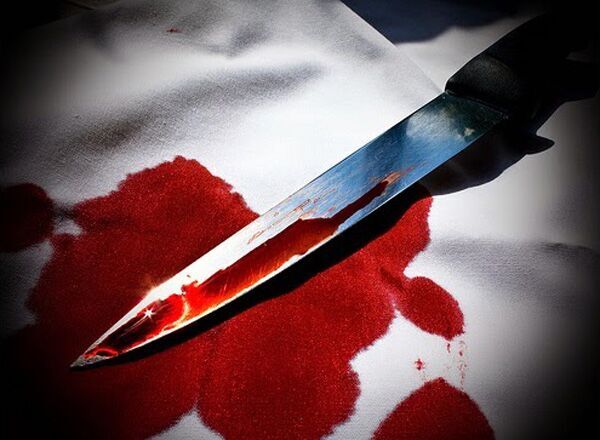 A fight over household chores turned deadly on May 2015.
A 21-year-old girl reportedly stabbed her brother to death as he refused to participate in household chores.
The boy believed that household chores are solely a woman's domain.
Background
According to reports, the girl was angry that Laju, the only male in the family and a student of Yonwuren College, Warri, did not lend a hand at home and was pampered by the parents as he was the only son. This led to an argument.
Envy strikes
In the heat of the moment, the girl picked up a kitchen knife and stabbed her brother in the chest.
The boy died on the spot.
Navi Mumbai: Merchant Navy officer kills wife and her lover
Love blossomed over WhatsApp
The accused, Dhruvkant Vimal Thakur, met Sushmita over WhatsApp. Soon, they decided to get married.
However, things went wrong. There were serious differences between the two, which their relatives were unaware of.
Divorce on the cards
According to reports, Dhruvkant Vimal's job in the Merchant Navy necessitated his being away from home for long periods of time. At some point, the couple separated.
One day, Sushmita asked him to come home urgently. On his arrival, she handed him divorce papers.
She was in love with someone and wanted to marry him.
Dhruvkant agreed to sign the divorce papers.
The bloodbath
According to reports, on 9 December, Dhruvkant barged into Sushmita's house (she had rented an apartment) and had a heated discussion with her and her lover.
He murdered both of them inside the flat, came out in blood-stained clothes, and confessed his crime.
Neighbours informed the police about the incident.
The accused allegedly smothered Sushmita with a pillow and slit her lover's throat multiple times in the bedroom.
Dadri lynching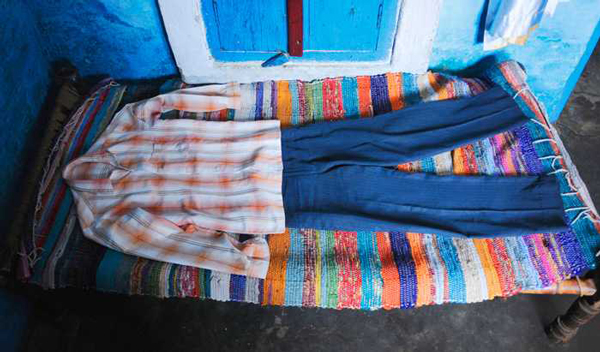 A group of people attacked a Muslim family on the night of 28 September 2015 in Bisra village near Dadri, Uttar Pradesh.
Mohammad Akhlaq Saifi, 52, was killed.
Akhlaq's 22-year-old son Danish was seriously injured.
The Beef controversy
Two boys allegedly used the local temple's public announcement system to spread a rumour that Akhlaq's family had killed a cow and consumed its meat.
This lead to a nationwide debate on "intolerance".
Prosperity bred Envy
Danish's mother, Ikram, while talking to the Indian express suspected that some people were not happy with the gradual financial growth of the family.
"My eldest son has a stable job in the Air Force while my younger son is pursuing graduation, hoping to join the Army. We have lived here for several decades but never faced any problems. Could they have been jealous because our financial condition was gradually improving as our children had started earning?" she asked. The house in Bisra was the only property that Akhlaq's family claimed to own - a five-room structure with two refrigerators, a washing machine and a small TV set. "Earlier, my husband used to approach people in the village for work. But with my eldest son employed and the other on the verge of getting a job, he stopped doing that. But if people came to him and asked for help, he would not refuse. Doing these odd jobs would get him around Rs 4,000 every month. My daughter and I would stitch blouses or shirts, earning around Rs 2,000 every month. My eldest son would also send some money," Ikram told The Indian Express.
Man kills wife with a meat cleaver after finding photo on her phone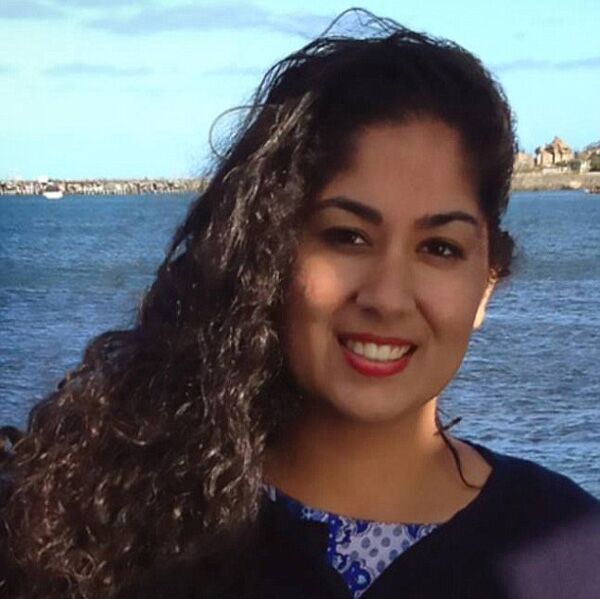 Photo: Nikita Chawla
The case
Parminder Singh, an Australian man, killed his wife Nikita Chawla, in a bid to ensure that she did not share her life with anyone else.
He hit her at least 35 times with a meat cleaver after finding a photograph of one of her colleagues on her mobile phone. He claimed he felt betrayed.
Chawla, 23, a talented dancer and choreographer, had been planning to leave Singh when she was savagely attacked in the bedroom of the couple's Brunswick apartment.
He has been jailed for 22 years by the Victorian Supreme Court.
According to reports, the court while delivering justice said the murder was a catastrophic response by Singh to having had his fears of his wife's infidelity confirmed.
You murdered someone you professed to love," Justice Lasry said when jailing Singh for 22 years with a non-parole period of 17 years.
Shocking details: Sense of loss at its worst
After the murder, Singh called the emergency help services and confessed.
"I want you to come and collect a dead body. I cut my wife's throat. I killed her. She's been cheating on me."
Singh went on to say: "I got my wife. Right, I killed her. I love her very much. I had a bright future with her and then she's been cheating on me. I just found out today and I think my anxiety took over and I lost it. I think I couldn't control myself and I held a big knife and kept hitting her until she stopped breathing."
Sadly, this is not the end of envy. The green eyed monster is lurking in every corner.