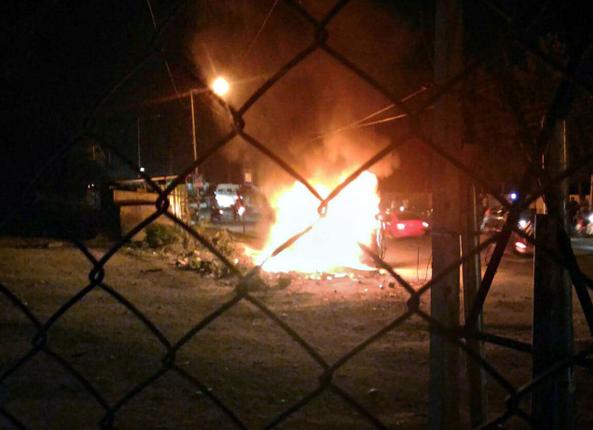 The Police has arrested five people in relation to the brutal assault on a Tanzanian student in Bengaluru on Wedenesday.
External Affairs Minister Sushma Swaraj had yesterday condemned the attack on the Tanzanian student, and asked for stringent punishment for the guilty.
"I have asked the Chief Minister (Siddaramaiah) to ensure safety and security of all foreign students and stringent punishment for the guilty," Swaraj said in a tweet.
"I spoke to the Chief Minister Karnataka. He informed me that a criminal case has been registered and four accused have been arrested," she added.
Expressing her grief over the incident, Swaraj said, "We are deeply pained over the shameful incident with a Tanzanian girl in Bengaluru."
Also Read: We outraged over Coldplay. But not the mob attack on an African woman
The Bengaluru Police have filed an FIR against some unknown persons in connection with the assault on a 21-year-old Tanzanian student. The student was beaten and then stripped by a group of locals in Bengaluru on Saturday night after a Sudanese national ran his car over a 35-year-old woman resulting in on the spot death of the woman.
The Tanzanian student was travelling in another car, a Wagon-R, along with four others. The young woman, who arrived on the spot around 30 minutes later, was dragged out of the car and paraded naked after being stripped by the mob.
The victim told the police in her complaint that when she tried to get on a bus in order to escape the assault, people on the bus pushed her back towards the mob.
Earlier, the local residents set fire to two cars belonging to the African students, who studied in local colleges in Ganapathinagar on Hesaraghatta Road.
Meanwhile, Congress vice-president Rahul Gandhi has asked the Karnataka Government to explain the incident and send the report immediately.
Also Read: Bengaluru racism: Tanzanian woman stripped, beaten by mob, car torched for a stranger's crime
Congress general secretary Digvijay Singh on Thursday confirmed the news on his official Twitter account.
"Strongly condemn Incident with the Tanzanian Lady in Bangalore. Police must act strongly against the culprits. Rahul Gandhi asks Karnataka Govt to explain and send report immediately," Singh said in a series of tweets.
(With inputs ANI)