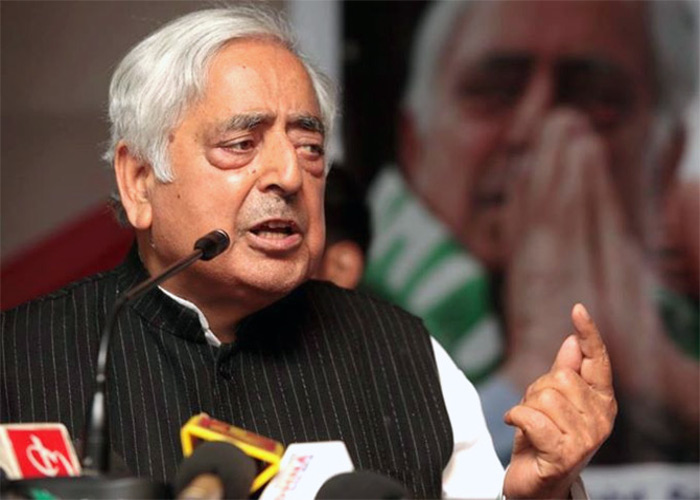 Jammu and Kashmir chief minister Mufti Mohammad Sayeed passed away on Thursday morning. He breathed his last at around 8 am at Delhi's All India Institute of Medical Sciences.
He had assumed office as the 12th chief Minister of Jammu and Kashmir in March 2015. He had an astute political sense, honed by decades of experience in Kashmir politics that stood him in good stead while crafting a delicate alliance with the BJP to return as the CM for the second time.
A brief insight into the political voyage of Mufti Mohammad Sayeed:
Born on Jan 12, 1936, to a family of modest means in Bijbehara in Anantnag district, Sayeed's political journey began in 1950 with the National Conference party. Sayeed was an almunus of SP College in Srinagar and Aligarh Muslim University, from where he obtained a degree in Law and Arab History.
He started his electoral journey from his birth place in 1962, winning the seat for the Democratic National Conference (DNC) and retaining it in 1967 as a Deputy Minister, appointed by the then Chief Minister of J&K, Ghulam Mohammed Sadiq.
Sayeed became a State Minister in the Congress government in 1972. In 1975, he was designated the President of the Pradesh Congress and the leader of the Congress Legislature Party.
Sayeed was handed the portfolio of Tourism and Civil Aviation in the Union Cabinet by the then Prime Minister of India, Rajiv Gandhi, in 1986.
He parted ways with the Congress in 1987 and joined the Jan Morcha, led by VP Singh. Subsequently, he went on to become the Union Home Minister in 1989. Sayeed served his first stint as Jammu Kashmir CM from 2 November, 2002, to 2 November, 2005.
Due to his allegiance with various political parties, he was tagged an 'opportunist' by his political rivals.In the 2014 General elections, the PDP won all the three seats in the Kashmir Valley.
Apart from Mehbooba and Rubaiya, Sayeed has another daughter, Mehmooda.
His son, Mufti Tasaduq, is a cinematographer in Hollywood.
With inputs from OneIndia