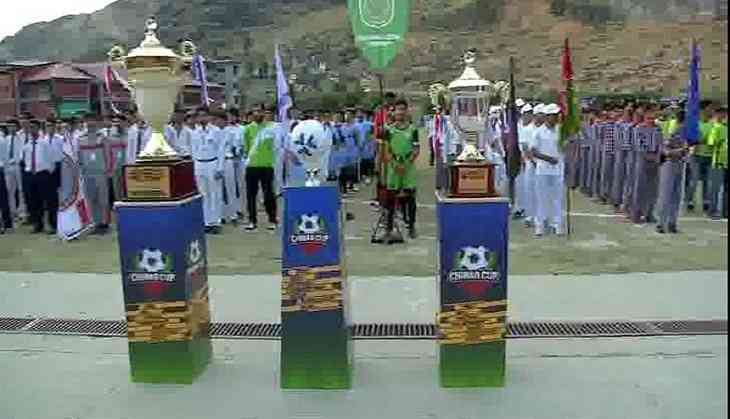 'Chinar Cup', the first-ever night football tournament is being organised at Srinagar's Delhi Public School, in association with the Army Public School.
The event has been organised in a bid to provide a proper platform to the youth of the valley to showcase their talent and build a career in sports, along with an aim of overall promotion of sports in the state.
Speaking at the event, General Officer Commanding (GOC) 15 Corps, Lieutenant General A.K Bhatt said, "I hope real Kashmir is represented by more and more young men from the valley. The best thing to engage our youth in positive activity would be sports. Sports, apart from diverting your energy to the right things, teaches you all the right values in life. I hope we have many more tournaments like this."
The football tournament has attracted a large number of people, especially students. The players too, see this as a great opportunity. "We really need tournaments like these; Kashmir has great potential and a lot of talented people. This tournament will be really helpful in preparing the youth for future," said Tauqeer, one of the participants.
The locals also appreciated the efforts of the organisers and hoped to have more such events. "We are really impressed with the way the tournament has been organised. Tournaments like these would encourage the youth and bring out their talents. We hope more and more such events take place in the valley," said one of the locals.
A foreign coach, David Robinson, also heaped praises for the organisers, and said "It's a huge step, and it promotes football in the state. Till now, there have been only two Kashmiris who went to play high-level football, which is a shame because there is definitely much more talent and potential here."
The tournament has a total of 16 teams, divided into two groups. Each team would have to knock out other teams in their group to reach the final round. Two knockout matches would be played every day till the final match, scheduled for September 16.
(ANI)