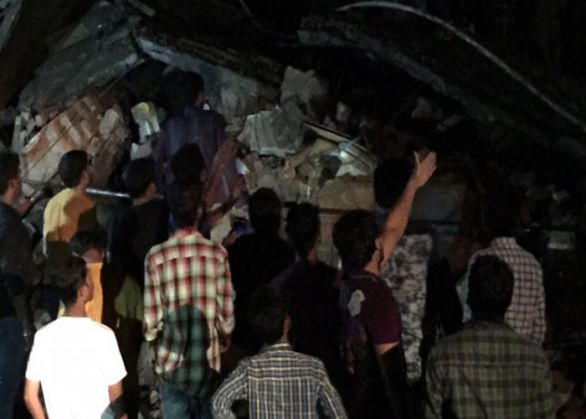 Eight people were killed in Thane district when a 50-year-old three-storey-building collapsed in the wee hours on 4 August.
Fire Brigade officials said seven people were also injured when the building - Krishna Niwas - in D-Cabin area of Thane collapsed.
Fire Brigade and National Disaster Response Force (NDRF) personnel were engaged in the rescue operation.
Thane Municipal Corporation had issued notices to residents of the Krishna Niwas building as it was in a dilapidated condition, the officials said.
While some families had evacuated the building a few others continued to stay there, they added.
This is for the second time that a building has collapsed in Thane. Earlier on 28 July an old building which was declared dangerous had also collapsed in which five people were killed.
- PTI