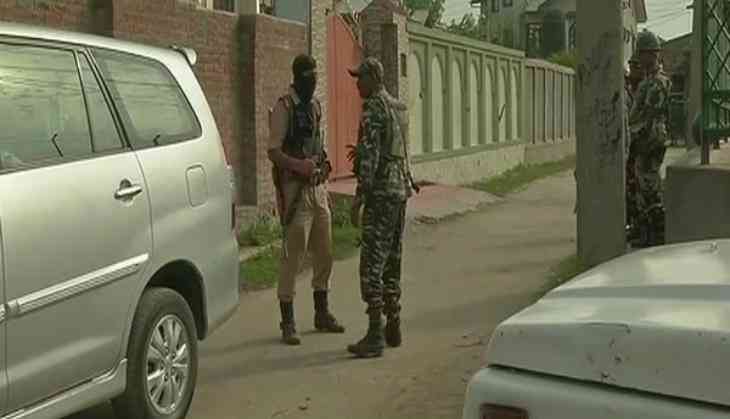 Terror-funding case: NIA conducts searches in Srinagar, Delhi
The National Investigation Agency (NIA) is conducting searches at eleven locations in Srinagar and at five locations in Delhi, in connection with the Jammu and Kashmir terror-funding case, today.
Earlier yesterday, the NIA summoned Kashmir Bar Association President Mian Abdul Qayoom at the Delhi Headquarters.
According to the NIA sources, the people from Jammu and Kashmir will be summoned in the coming days.
Last month, the NIA arrested seven Kashmiri separatists - Altaf Shah, Ayaz Akbar, Peer Saifullah, Mehraj Kalwal, Shahid-ul-Islam, Naeem Khan and Bitta Karate for funding terror in the Kashmir Valley.
A Delhi court also sent three separatists- Aftab Hilali Shah, Farooq Ahmed Dar and Mohammad Akbar Khanday- to judicial custody till September 1.
The accused have been charged under various sections of the Indian Penal Code (IPC) and the Unlawful Activities (Prevention) Act.
The NIA had also summoned Hurriyat chairman Syed Ali Shah Geelani's second son to Delhi in the terror-funding case.
The NIA is said to be probing all aspects of funding to separatist leaders and how they reportedly used these funds to fuel unrest in the Kashmir Valley.
-ANI