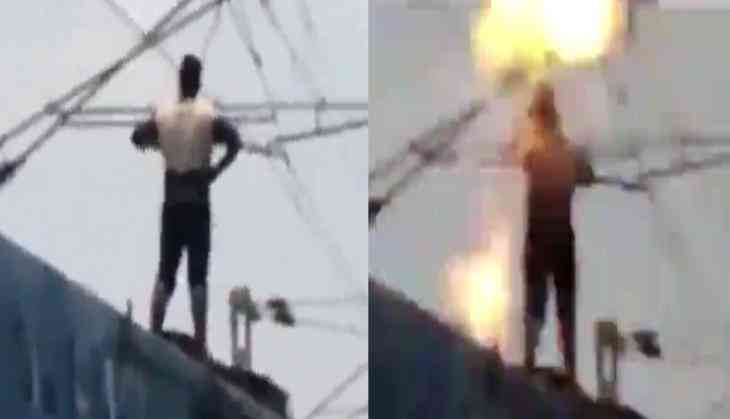 In a shocking incident that will leave one in shock in Bengaluru where a man touches high voltage overhead electricity wire at the railway station. he man climbed the train roof and reportedly started threatening people to commit suicide. The man accidentally touches the electricity wire and charred to death on the spot after touching the overhead wire.
A video of the incident has been circulated on social media, in which the man can be seen threatening to commit suicide after climbing on top of a train at the railway station.
The man then touches the overhead wire and immediately, one can see sparks flying after a loud bang as the man is charred by the high voltage current zapping through his body. Shockingly, there were a lot of people around in the area but no one tried to stop him from taking the extreme step, some simply made videos of the incident.
Soon after the man dropped dead on the roof of the train, some locals can be heard expressing regret over his actions and adding that he was electrocuted.