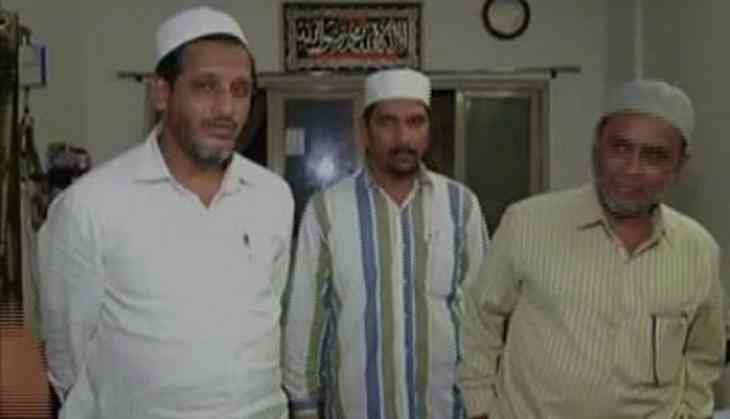 Telangana youth shot in California, family seeks govt's help (ANI)
Family members of a Telangana youth shot and injured by an unidentified person in California five days ago, have approached External Affair Minister Sushma Swaraj for help in flying out to visit him.
Talking to ANI, Mujeeb Ahmed, the father of Mubeen Ahmed, said, "We received a letter from the hospital where he is admitted in California. Now, he is in a critical stage. The local government in California is helping my son in treatment, but there is no one to take care of my son. I request MEA Sushma Swaraj to give a visit visa to anyone from my family so that we can go to the hospital and see our son's condition and to take care of him."
Ahmed added that these kinds of incidents are repeatedly happening in the United States.
"My son Mubeen went to the USA for higher studies. It is unfortunate that my son was severely injured in firing. We got to know the day after the incident occurred in California. My son went to a general store for some work and some unidentified person shot at him with a gun," he said.
Mubeen's uncle Syed Mehraj urged the Centre to provide security for those going abroad for higher studies from India.
"Children are going to foreign countries, but unfortunately, this kind of racial incidents are being reported. This is very sad. The Indian Government should take care and should initiate action. I request GOI to intervene and help our brother's family so that they can visit their son in the hospital," he added.
The incident was said to have happened on June 4.
The victim, Mubeen, went to the U.S. to pursue his masters in engineering. After completing his course two months ago, he had been working in a departmental store near California.
Attacks against people of Indian origin have of late increased in the United States. In February, a 26-year-old youth from Warangal district was shot dead in Milpitas city in the Santa Clara Country of California by a suspected carjacker.
Swaraj has asked the Indian Embassy in Washington to forward a report to her detailing the June 4 incident involving the 26-year-old youth from Telangana.
She has tweeted saying, "The victim, Mubeen Ahmed, is now out of danger. He is admitted to the Eden Medical Centre, California. We are following up the case with the police."
"The victim Mubeen Ahmed works at a gas station. A gunman demanded money from Mubeen and then fired at him," Swaraj added.
-ANI