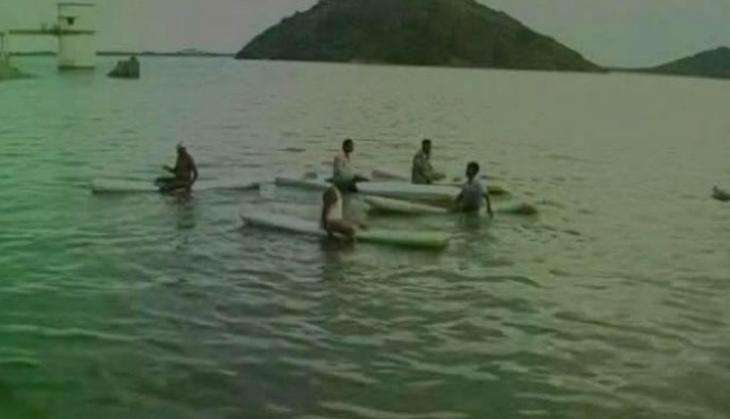 Five engineering students, including two girls, drowned in a lake in Telangana's Warangal district, on 17 September.
According to a report in NDTV, six students of Vaagdevi Engineering College went to Dharmasagar lake for an outing on 17 September. The deceased, Ramya Pratyusha, fell in the lake while trying to take a selfie. The other students, one by one, jumped into the lake to save her.
While Pratyusha found her way back to the bank, the others drowned.
Also Read: Govt to put up signs, security guards at tourist spots to prevent death-by-selfie
The victims have been identified as Sravya Reddy, Polineni Vinuthna, Karne Shivasai, P Shivasaikrishna, and Srindhi, NDTV reported.