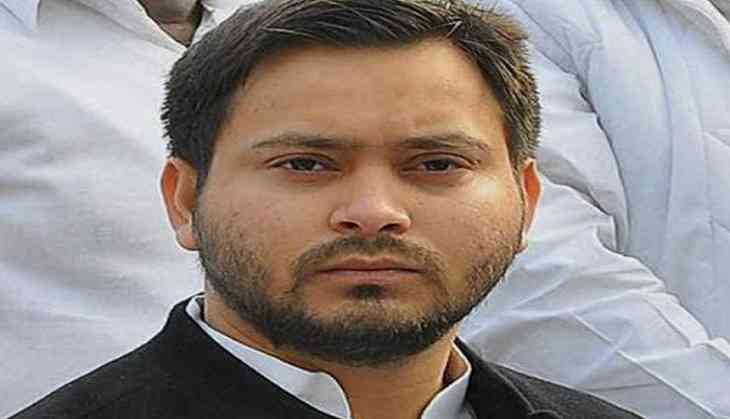 Rashtriya Janata Dal (RJD) leader Tejashwi Yadav on Tuesday alleged that Bihar Chief Minister Nitish Kumar and Bharatiya Janta Party (BJP) were responsible for sending his father and former chief minister of the state Lalu Prasad Yadav to jail.
"Nitish Kumar yesterday in Nalanda said that we will not let Lalu get out of jail, this statement shows that the BJP and Kumar were involved in sending my father to jail," Tejashwi Yadav to ANI.
"The former CBI director also said they (JDU and BJP) are involved in sending Lalu Prasad Yadav to jail," alleged the RJD leader without taking any name.
The RJD supremo is in jail in multi-crore fodder scam cases that pertain to fraudulent withdrawals from state treasuries by Animal Husbandry Department officials between 1991 and 1996 when he was the chief minister of undivided Bihar.
Hitting out at Bihar chief minister and Prime Minister Narendra Modi, Yadav said, "Nitish Kumar should understand that the case against Lalu Yadav is in the High Court. Now the court will decide whether he will come out of jail rather than Kumar or Narendra Modi."
On the question regarding violence in West Bengal during the sixth phase of the Lok Sabha polls, Yadav said, "The violence was conducted by the BJP candidates and workers."
"BJP and JDU candidates also indulged in booth capturing in Bihar during the polls," alleged the RJD leader.
-ANI