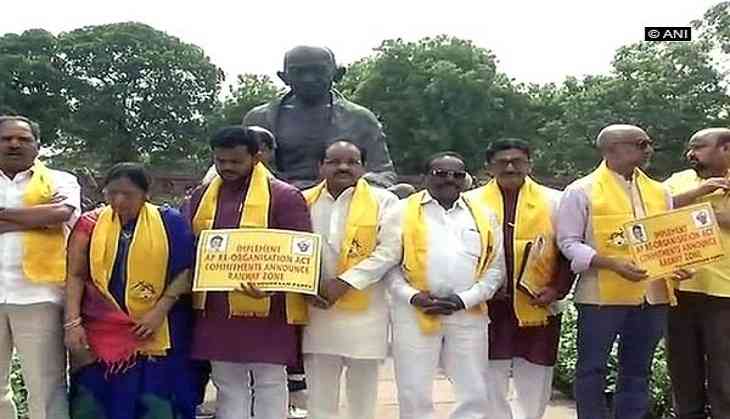 The Telugu Desam Party (TDP) is contemplating to move the Supreme Court over the issue of special category status for Andhra Pradesh.
Speaking to ANI, TDP member of Parliament (MP) Jayadev Galla on Thursday said, "We are contemplating to move the Supreme Court. We will keep fighting until justice is given to Andhra Pradesh."
Stressing on the party's continuous efforts for their demand, Galla said, "We approached Parliament today and debated on the concerned issue. We had a no-confidence motion against Prime Minister Narendra Modi and the council of ministers. We had also met the President and the Vice-President."
Earlier in the day, few TDP MPs protested in front of the Mahatma Gandhi statue in Parliament on the same issue. Party MP Naramalli Sivaprasad has been donning different dresses in protest. Amidst slogan shouting, he was today seen in the dress of a magician. Earlier he donned Sathya Sai Baba avtar, a woman, a washer man, a school boy, etc.
The Centre and the ruling TDP have been at loggerheads for the past few months over the issue.
(ANI)