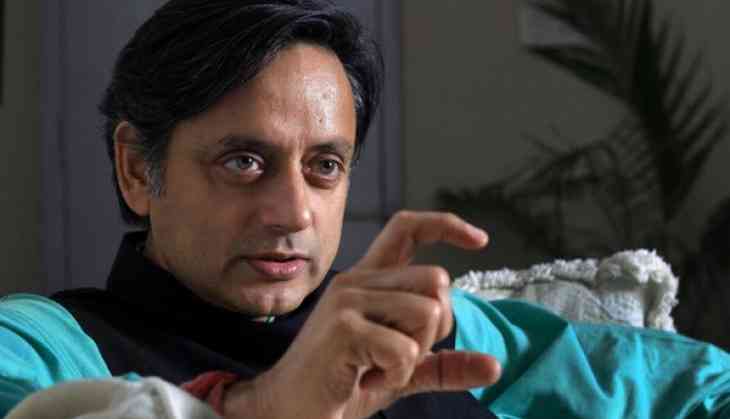 Congress leader Shashi Tharoor today sought the Centre's intervention over incidents of fishermen being killed and detained by neighbouring countries after they allegedly strayed into international waters.

The former union minister and Kerala MP also demanded a special assistance package for fishermen, saying they are living "hand to mouth in rather desperate conditions".

"In the last 10 days, we had a Tamil fisherman shot by Sri Lankan authorities, we had a large number of Gujarati fishermen arrested by Pakistan and we have a number of Kerala fishermen who have been detained.

"All of this underscores the plight of the fishing community in our country. They are living hand to mouth in rather desperate conditions," Tharoor said outside Parliament.

He said the condition was such that even in the fishing season, the stocks are so depleted that the fishermen have to go farther into the sea which is why they get into waters that other countries claim to be their own and get arrested.

"There is a need for systematic serious government intervention. We do not have a fisheries ministry. The agriculture ministry does not give priority. Fishermen are getting neglected and there is no infrastructural assistance given to them," he said.

He pointed out that the usual "dynastic" way where in every fisherman's family, his children also become fishermen again, cannot go on.

"We must have serious skill development project in the fishing community. All of this is very important. I have pleaded with the government to take this very seriously and come up with an urgent assistance package to help these fishermen all over India," he said.

On Monday, a 22-year-old Indian fisherman was shot dead allegedly by the Sri Lankan navy while he was fishing in a mechanised boat at a short distance off Katchatheevu islet.

In another incident, the Pakistan Maritime Security Agency had recently seized 10 to 12 boats with around 70 Indian fishermen on board in the Arabian Sea off the Gujarat coast.
-PTI