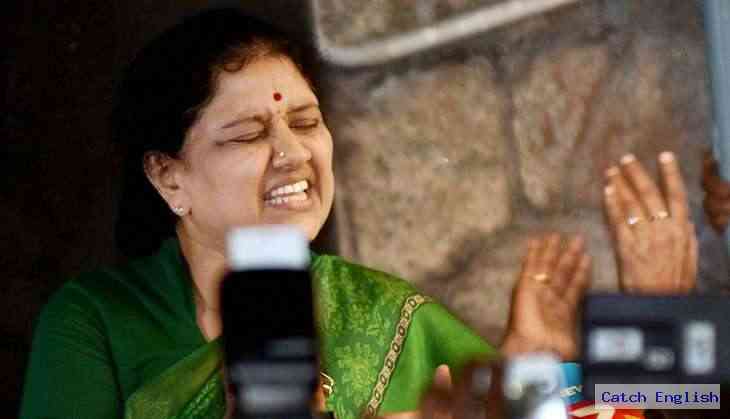 Amid the escalating political tension in Tamil Nadu, the Supreme Court on 13 February is likely to hear the plea seeking a stay on the swearing-in ceremony of AIADMK General Secretary Sasikala Natarajan.
This comes after the top court last week refused to grant an urgent hearing on a PIL that sought to put on hold Sasikala's swearing-in as Tamil Nadu chief minister till it passed judgment in the disproportionate assets case against her.
A bench of Chief Justice Jagdish Singh Khehar, Justice NV Ramana and Justice DY Chandrachud said "sorry declined" as the petitioner urged the bench to hear the plea.
The PIL was filed by Chennai resident Senthil Kumar, General Secretary of NGO Satta Panchayat Iyakkam. Kumar has contended that if Sasikala is convicted and is forced to resign, there is a possibility of riots erupting all over Tamil Nadu.
He said law and order may worsen in such an eventuality as the state was already facing a "desperate situation" due to cyclone, demonetization and death of Jayalalithaa.
Meanwhile, Sasikala on Sunday evening inspired party MLAs to take a pledge in front of late state chief minister J Jayalalithaa's portrait that they will help the party capture the secretariat.
Sasikala told the MLAs that Jayalalithaa's last words to her were "No one can destroy our party."
"I am going to take a pledge in front of Amma's portrait that we will capture the secretariat. Everyone should take the pledge with me," she added.
Earlier, Sasikala had stated clearly that the delay in her swearing-in ceremony is nothing but an attempt to "create division in the party".
--With ANI inputs