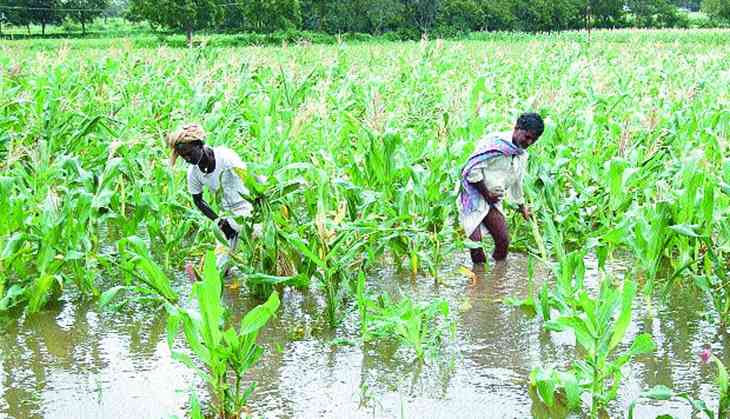 The Centre on 29 March, 2017 did not give any assurance on waiving of loans of farmers in drought-hit Tamil Nadu but said the coverage of crop insurance was being increased.
Responding to the demands of crop loan waiver raised by opposition parties including the Left and the Congress, Commerce and Industry Minister Nirmala Sitharaman told the Rajya Sabha "the government is absolutely sensitive and seized of the matter."
She said Finance Minister Arun Jaitley, Agriculture Minister Radhamohan Singh and Water Resources Minister Uma Bharti had met delegations from Tamil Nadu on the distress faced by the farmers in the state.
"Crop sown not getting insurance is being taken up," she said, adding crop insurance coverage is being increased.
Rs 1,000 crore has been released for disaster management and the government was trying to see that the state "is getting the due recognition."
She however refused to say anything on the demand for waiving of crop loan even though members pressed her to respond to the demand.
Earlier, Trichy Siva (DMK) raised the issue in the Zero Hour after his notice under rule 267 seeking suspension of listed business to discuss the issue was converted into a notice.
Stating that 200 persons have committed suicide in the drought-hit state, he said the woes and miseries of farmers were increasing.
He demanded waiver on crop loans, release of Rs 40,000 crore from National Disaster Relief Fund, constitution of Cauvery Management Board for water management and dispersing of about Rs 8,880 crore sought in insurance claims.
-PTI