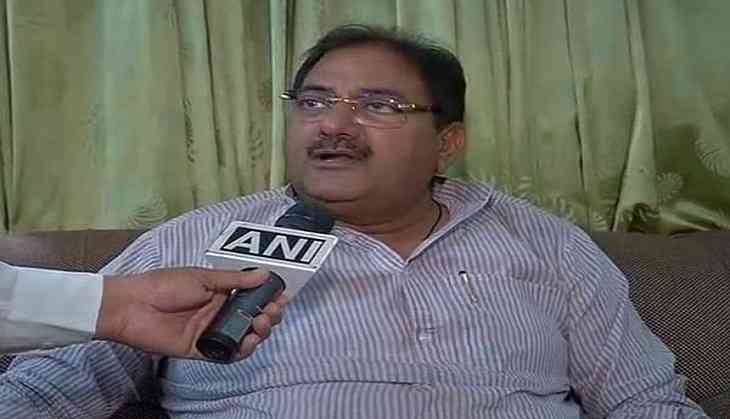 As the Supreme Court today told the governments of Punjab and Haryana to first build the Sutlej-Yamuna Link (SYL) Canal before bringing their respective points of view and challenges on the vexed issue before it, the Indian National Lok Dal (INLD) alleged that the Central government is trying to delay the top court's orders.
"Everyone has a right to expression in this democratic nation. There will be no interruption due to protests in the Supreme Court's order. The Central Government is trying to delay the Supreme Court's order," INLD leader Abhay Singh Chautala told ANI.
The Supreme Court also fixed September 7 as the next date of hearing for the case.
The apex court order came even as activists of the INLD blocked the national highway near Ambala and four other roads in Haryana as part of their one-day 'Road Roko Aandolan' (road blockade protest).
The INLD said that it is seeking the immediate construction of the Sutlej-Yamuna Link (SYL) canal in Punjab to bring more water to Haryana.
Media reported that scores of INLD activists hoodwinked the Haryana Police and central security forces and blocked National Highway One near Ambala.
Traffic was also stopped near Dabwali in Sirsa district.
Road links to Delhi and Amritsar were also blocked as part of the protest.
Ambulances and fire brigades, however, were allowed to pass.
Inter-state bus services in both Punjab and Haryana were suspended till 5 p.m. today as a precautionary measure, causing inconvenience to commuters.
Security personnel in riot gear, riot-control vehicles and other equipment were patrolling key points in both states to maintain law and order.
Vehicles are being stopped on the Lalru-Chandigarh stretch, Ambala-Shambhu border, Narwana-Dhanauri border, Ratia-Budhlada Road (Jakhal point) in Fatehabad district and Dabwali in Sirsa district.
The Supreme court had on November 11, 2016 declared the Punjab Government law (passed in 2004) that it will not share water with Haryana as 'unconstitutional'.
It also directed Punjab to mobilise a central agency to take control of the canal works immediately and complete it expeditiously.
Immediately after the decision, the Punjab Government denotified the land and even returned Haryana's share back, stating that it cannot share even a single drop of water.
The Haryana Government moved the Supreme Court and the court stayed Punjab Government proceedings.
Punjab Chief Minister Amarinder Singh had expressed the hope that the contentious issue could be resolved through dialogue.
Punjab has been maintaining that it does not have surplus water to share with Haryana.
The Sutlej-Yamuna Link is a proposed 214-kilometer-long canal to connect the Sutlej River in Punjab and the Yamuna River in Haryana.
Both states, however, have repeatedly created obstacles, which has prevented the project from taking off.
The Supreme Court has been approached by both and asked to define river water sharing norms.
-ANI