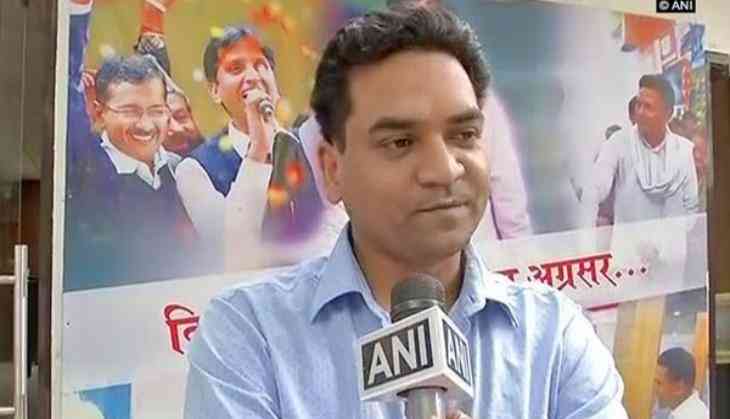 Suspended Aam Aadmi Party (AAP) leader Kapil Mishra said on Friday that soon there would be a need to conduct fresh elections in Delhi, hours after the Election Commission of India (ECI) recommended disqualification of 20 MLAs of the party in the 'office of profit' matter.
"It is a matter of office of profit case. There were no parliamentary secretary posts. Only one post was there, not 20. If they wanted to increase the number of posts then first they had to pass a law in Legislative Assembly. Many people gave advice to Arvind Kejriwal but he did not listen to anyone. If the situation remains like this then I think there will be a need to conduct elections in coming days," Kejriwal told ANI.
The ECI has sent its recommendation to the President for his assent and it remains to be seen what action he takes on it. In cases where petitions are made seeking disqualification of lawmakers, the President sends a reference to the ECI which decides on the case by sending back its opinion.
In the current scenario, the petition was directed at 21 MLAs, but one has resigned.
If the president gives his assent, the disqualification of the legislators would pave the way for bye-elections in Delhi.
The MLAs' pleas that the case against them be dropped were rejected by the ECI in June 2017.
--ANI