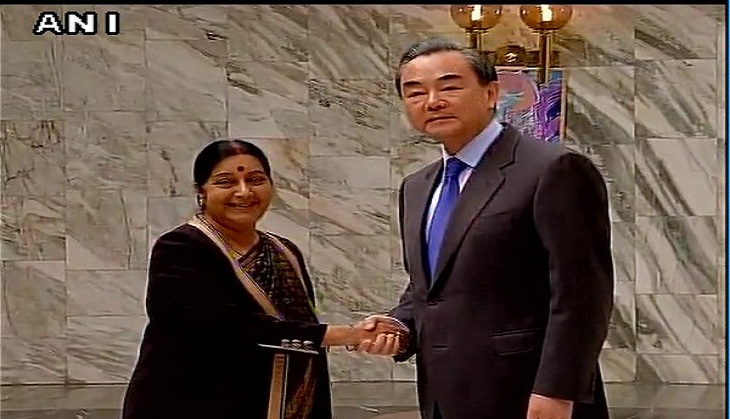 On 18 April, External Affairs Minister Sushma Swaraj met Chinese Foreign Minister Wang Yi, during her visit to the Russian capital Moscow to attend the annual foreign ministers' meeting of RIC (Russia, India and China).
As was expected, Sushma Swaraj raised the issue of China blocking India's bid to ban Jaish-e-Mohammad (JeM) chief Masood Azhar.
After her two-day visit to Iran to to step up bilateral engagement in a range of areas, including oil and trade, she headed to Moscow to attend the RIC meeting. The three Foreign Ministers are set to exchange views on international and regional issues of common concern and discuss ways to push trilateral pragmatic cooperation forward.