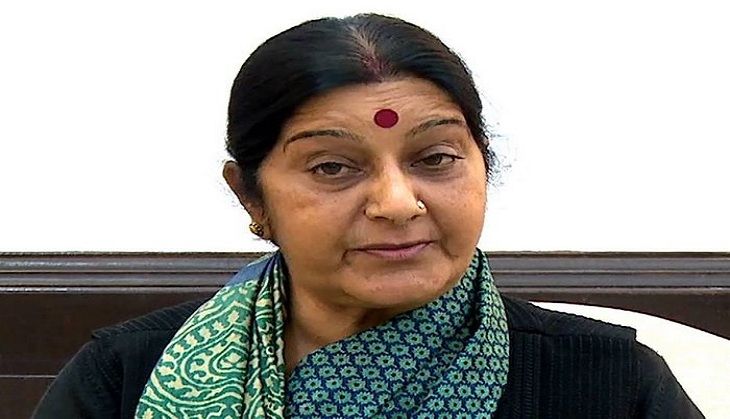 External Affairs Minister Sushma Swaraj has offered to help an Indian worker trapped in limbo in a hospital in Oman.
The minister took action after she learned of the Bikku's plight in a report in the Times of Oman.
"If Doctors permit travel we will contact his family and bring Bikku Prasad back to India. http://timesofoman.com/article/85879/Oman/Health/Un," Sushma said in a tweet.
Bikku, who came to Oman on a visit visa, took up a job without following official procedures. He is now battling for life at a hospital in Muscat without much help.
"This is Bikku Prasad, an Indian worker who came to Oman hoping for a new life. Now, he is clinging to his old one--a man on a ventilator trapped in limbo, he collapsed just three days after getting a job but his papers were under processing. He was on a visit visa for three months before getting a job," the report said.
"Without correct papers, he is also stuck in bureaucratic limbo, with nobody ready to pay his medical bills. Had he come to Oman through proper channels, his hospital treatment would have been covered. Instead, he came on a visit visa and then found a job. He had not received his labour card when he collapsed at work," it added.
Sushma Swaraj has promised to help bring Bikku back to India.
--ANI